SchoolBook
NYC Education Officials Revise Teacher Evaluations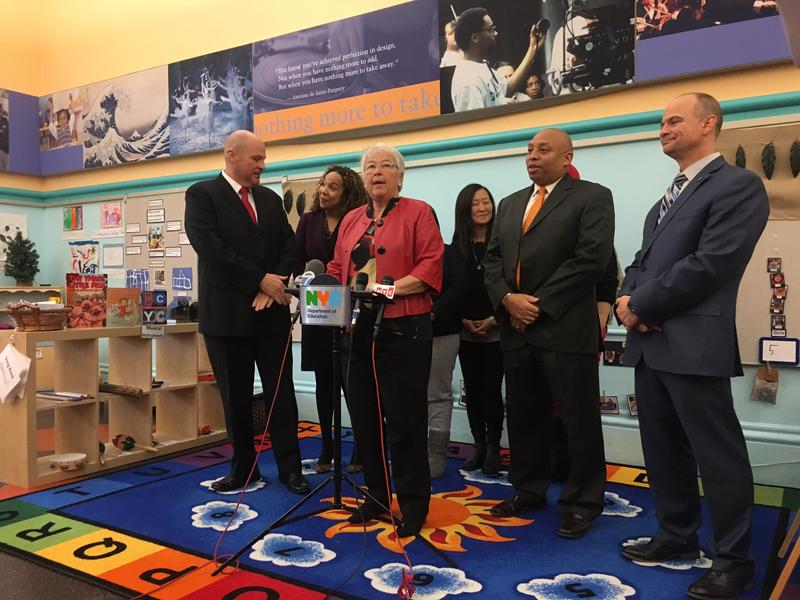 New York City education officials said on Wednesday they reached a deal with the unions representing the public school teachers and principals on how to re-vamp the evaluations system. Overall, the updated ratings would rely less on students' test scores.
Schools Chancellor Carmen Fariña said standardized tests will always play a role, but how a student makes progress over time is a better way to measure teacher quality.
"Look at their portrait, of what they did in September, and then look at that child over time, do portraits. That's the best assessment you're going to get," she said. "Their writing piece in September might be one or two paragraphs, but hopefully by June, it'll be two pages."
The president of the United Federation of Teachers, Michael Mulgrew, called the revised evaluations a step in the right direction.
"We want every school to be a collaboration between principals and teachers, working professionally together to support instruction on behalf of children," he said at a press conference.
Each school would choose the local tests that measure student learning. That, combined with classroom observation, will result in one of four performance ratings for teachers and principals: highly effective, effective, developing, and ineffective.
The evaluation deal adheres to state law that requires some measure of student performance, but not the state math and English tests for grades 3-8.  School districts in New York may not use the Common Core-aligned state tests as evaluation tools until the 2019-2020 school year. 
By then, Mulgrew said, then perhaps the state will follow the city's lead and replace the use of tests altogether.
"We need thoughtful measures of student progress – from essays and projects to the monitoring of learning growth in particular areas. We hope that by the time the current state moratorium on the use of standardized tests for teachers' evaluations expires, Albany will adopt our approach as a model for the rest of the state," he said.
The observation process for teachers will remain much the same as in previous years. For principals, the city said it would pilot two approaches in the 2017-18 school year, with the goal of choosing one for citywide implementation the following year.
Fariña agreed to apply for a waiver from the state rule that requires independent evaluators to observe all teachers and principals, something the unions strongly opposed. Critics of the de Blasio administration criticized the waiver request. 
The updated system will be submitted for state review and approval by Dec. 31, with a rollout in schools next month.