SchoolBook
Education Commissioner Opts for Private Meetings After Heckling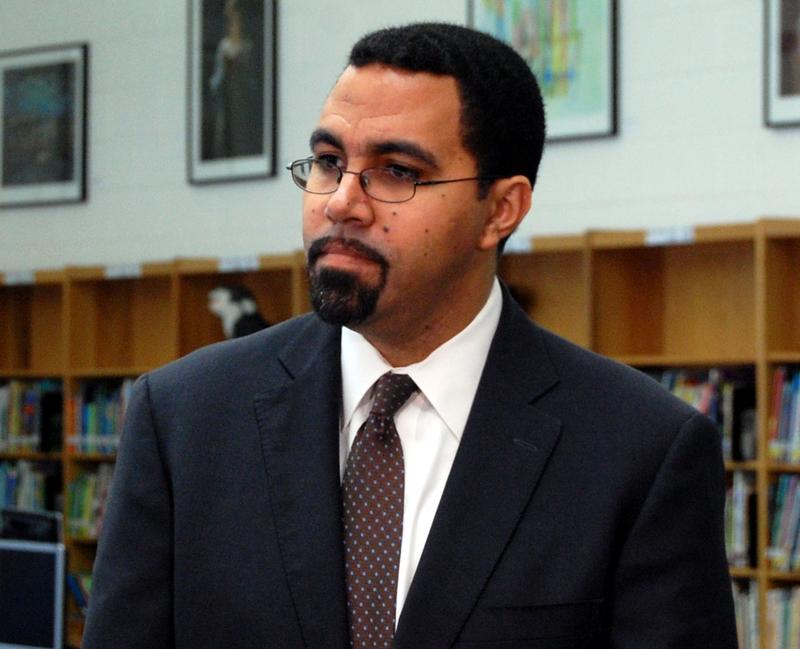 New York State Education Commissioner John King visited a Long Island elementary school on Wednesday where he met privately with educators to talk about the state's new, more rigorous Common Core learning standards.  The meeting came days after King canceled several public hearings on the new standards because of a raucous PTA meeting in Poughkeepsie.
As he left the school in Shirley, Long Island, King said he understood parents are frustrated. But he said he would not participate in any meetings with disruptions, like the Poughkeepsie hearing where parents shouted at him. 
The state PTA president Lana Ajemian posted a letter on Monday saying she was seeking an alternative way for parents to discuss their concerns about Common Core standards. 
King compared the anxiety he was hearing in New York to a similar backlash in Massachusetts.
"People said the standards were too high, that the tests were too hard," he said. "And what you saw was Massachusetts remained resolute. Today Massachusetts is the highest performing state; they are a state that is competitive."
Only 31 percent of students in New York passed their third through eighth grade math and reading tests this year after the exams were changed to match the new Common Core standards. Many, including the state's largest teachers union, are calling for a three-year moratorium on using standardized tests in any major decisions while educators get up to speed on the new standards and the curricula that accompanies them.
Officials invited to the Long Island meeting said King listened patiently to the concerns of teachers, administrators and school board members. They said he did not try to persuade his detractors, and that the meeting was calm.
At another private meeting, at a school in Troy on Tuesday, King said the calls for a moratorium were a "distraction."
Education professor and activist Diane Ravitch encouraged parents to write to members of New York Board of Regents, the body that approves state policy and appoints the commissioner, to express displeasure with King's decision to cancel the Town Hall-style parent meetings.