SchoolBook
Advocates Press for More School Spending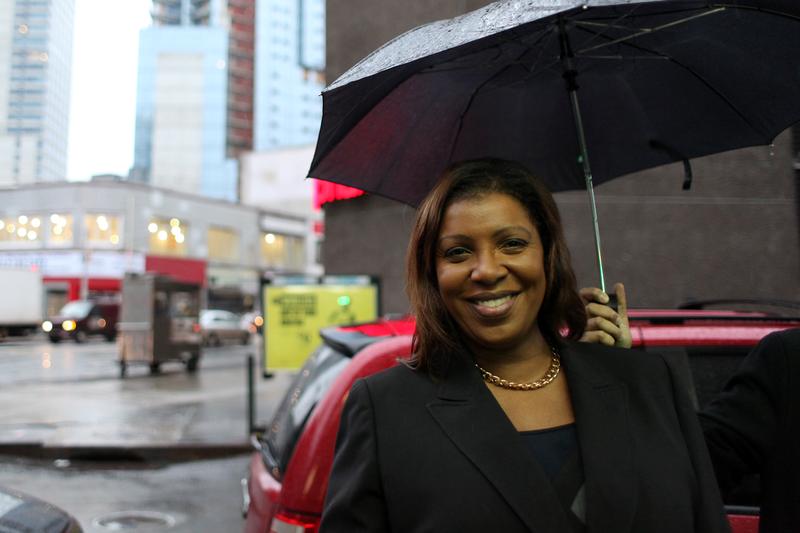 As Gov. Andrew Cuomo drafts this year's state budget, hundreds of education advocates are rallying in Albany on Tuesday to steer more dollars to the schools than the governor has suggested he might allocate. 
Public Advocate Letitia James said the city's education budget has not kept pace with the rate of inflation, and has not recovered to pre-recession funding levels.
"I've seen the loss of libraries and librarians, and classroom size is just at an unacceptable high rate so, Governor Cuomo, it's time that you focus on our future and children," she said.
James joined parents and other advocates on buses headed to Albany for a rally organized by Alliance for Quality Education and Citizen Action of New York.
Lynda Williams, 63, from Flatbush, Brooklyn was one of them. She said families needed local schools with high-quality enrichment programs, like she had when she was raising her children.
"Especially as a single mother working and being able to afford them to be in pre-k all day and then to be able to go to after-school was a blessing," she said. 
Meanwhile, Chalkbeat New York reported that more than 80 Democratic lawmakers have signed a letter urging Cuomo to increase the state's education spending by $1.9 billion in the 2014-2015 budget, a 9 percent increase from the current year.
The specific amount stems partly from the unfinished business of the Campaign for Fiscal Equity legal settlement made in 2007 which required the state to pay $5.5 billion over four years to all school districts, funneling most of the money to high-need districts. There were payouts in 2007 and 2008. But then the recession led the state to freeze funding in 2009, and make cuts in both 2010 and 2011.
While the state added $805 million in 2012 and $962 million in 2013, many school districts -- rural and urban -- have been scrambling to cover basic costs.
"New York City is $3 billion behind, and is back to unacceptable funding levels," James said. "With schools closing,  the drop-out rate unacceptably high for children of color, we can't afford to go backwards." 
The governor will release his budget proposal later this month.