The Takeaway
Ebola: Here's What The Medical Community is Up Against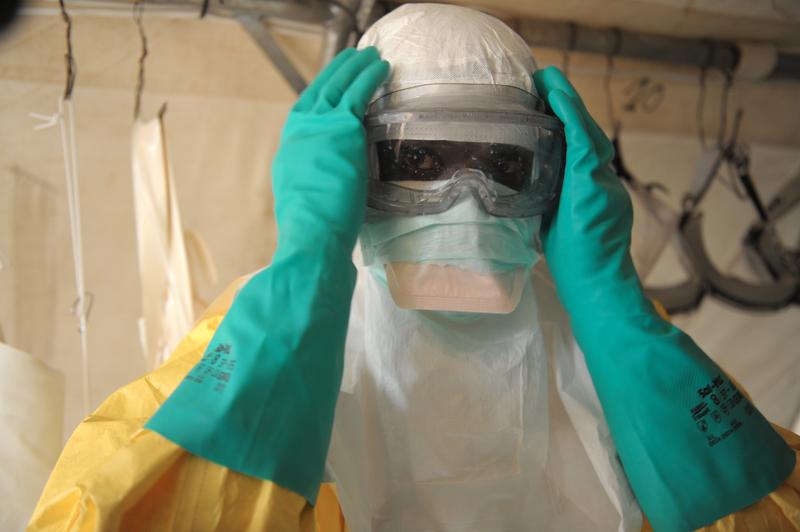 The most recent Ebola outbreak in West Africa has now claimed the lives of 887 people, making it the largest Ebola outbreak ever.
Among those infected are two American aid workers who fell ill while working with infected patients in West Africa. They are in stable but grave condition as they fight for their lives.
Over the weekend, Dr. Kent Brantly was flown from Liberia to Emory University Hospital in Atlanta for treatment. The other American infected, Nancy Writebol, will join him for treatment later this week.
The World Health Organization announced Friday that it will be launching a $100 million response plan, and they are urgently trying to get more medical staff to the region.
But what are medical professionals really up against as they attempt to treat and contain this disease?
Dr. Eileen Farnon is an infectious disease specialist at Temple University School of Medicine. She has worked for the Centers for Disease Control and Prevention, where she led teams investigating past Ebola outbreaks in Africa, and she has trained in the very hospital unit where Dr. Kent Brantley is being treated.
Dr. Farnon explains the precautions being taken to prevent the spread of the disease to healthcare workers in Atlanta, and the latest on the epidemic raging in West Africa.