The Takeaway
Easing The Burden of Student Debt to Stimulate The Economy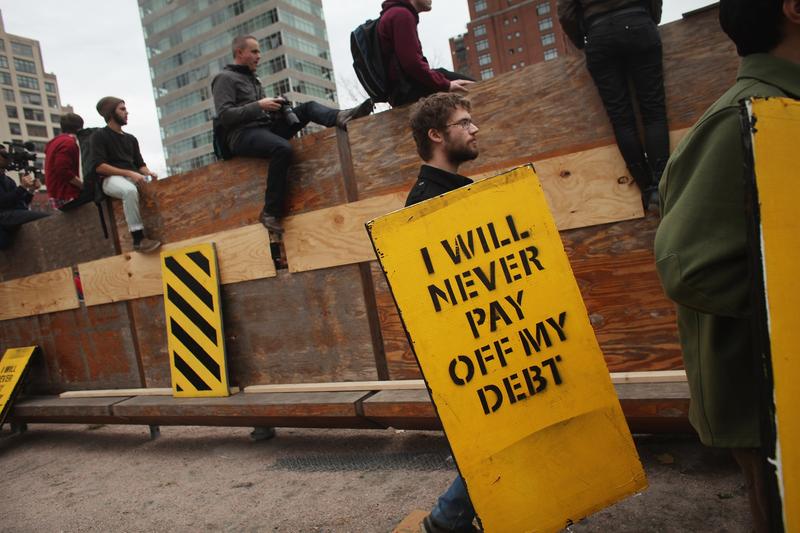 One of the biggest financial burdens facing young people in America today is the looming reality of student debt. It's a problem that carries a price tag of more than $1 trillion.
About two thirds of American college graduates leave school with some amount of student debt—on average, that amount is estimated to be above $26,000.
In response, President Obama is issuing an executive order today ensuring that young people who take out federal loans have their loan payments capped at 10 percent of their monthly incomes. The president is also calling on Congress to pass a bill sponsored by Democratic Senator Elizabeth Warren that would allow borrowers to refinance their federal and student loans at lower interest rates.
It's part of a solution to not just ease the burden of student debt, but to help stimulate the economy in the long term. But it's not without its criticisms from the GOP.
Heidi Moore, U.S. finance and economics editor at The Guardian, explains the proposal.