De Blasio's Affordable Housing Plan Being Tested in Inwood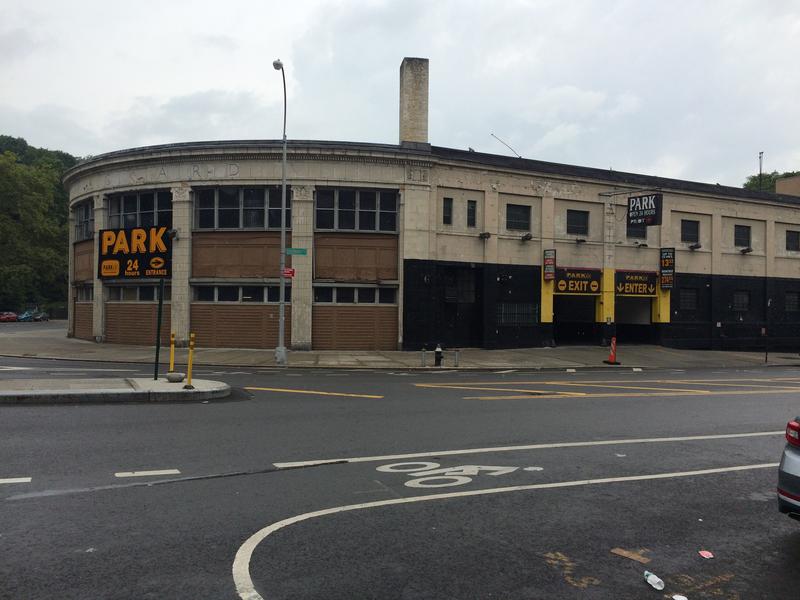 The New York City Council is supposed to vote Tuesday on a 17-story development in Inwood — an important early test of Mayor Bill de Blasio's affordable housing plan. But the project has run into some local opposition, which delayed a vote earlier this week.
A key part of the mayor's affordable housing plan, which the City Council approved in the spring, is called mandatory inclusionary housing. Basically it means if a developer wants to build bigger, it must keep a certain percentage of units affordable.
The first individual property to seek approval under the plan is an old, two-story parking garage at Sherman Avenue and Broadway in the Inwood neighborhood at the top of Manhattan.
"It's sort of an early test of how is this all going to play out and what is it going to mean at least in one particular community," said Emily Goldstein, senior campaign organizer at the Association for Neighborhood and Housing Development.
The plan is to build a 17-story building with commercial space on the ground floor and roughly 350 residential units.
"This is one of a very, very, very small group of sites in Inwood that's large enough to get a significant amount of affordable units. The need for affordable housing in Inwood is enormous," said Paul Travis, president of Washington Square Partners, co-owner and developer of the site.
But like just almost any development, it's controversial.
Start with how much will actually be affordable. The developer says it will keep half the units low income. They say 20 percent of the units in the building will be for people making 40 percent of the area median income, about $35,000 a year for a family of three. Rents at that level would range from $556 for a studio to $836 a month for a three-bedroom apartment, according to the developer. In addition they've pledged to keep another 30 percent of apartments for those making between 60 percent and 130 percent of the area median income.
But opponents say the city only has the power to guarantee 20 percent are ultimately affordable. The rest of the developer's pledge isn't legally enforceable, opponents say.
Joe Vazquez is part of a group called Northern Manhattan Is Not for Sale that organized a protest rally last weekend. He's worried that the number of luxury, market-rate apartments will offset any benefit to the community.
"That's going to increase the rent values in Inwood for everybody. That's something we're really concerned about. We're concerned about displacement," Vazquez said.
On a recent afternoon, Ed Ramirez chatted with friends outside near the site of the proposed development. He pays $1,350 a month for his rent-stabilized apartment nearby. He says landlords are already trying to push people like him out and the pressure will only grow.
"Nineteen-hundred dollars rent is too much for us, but for someone downtown who has a good job and you know their life is good, it's a walk in the park for them," Ramirez said.
Maria Lizardo, the Northern Manhattan Improvement Corporation's executive director, says she supports the project if the city can get more guarantees that half the units will be permanently affordable.
"We desperately have a need for affordable housing, not only in this neighborhood but throughout the five boroughs and if there is an opportunity to infuse affordable housing in projects then I say we have to go for it," Lizardo said.
Paul Travis, the developer, says they are working with the city on some sort of assurance that half the units will be kept affordable.
Mino Lora, co-executive director of the People's Theatre Project in Washington Heights, supports the project. She said gentrification is already happening and development is inevitable.
Indeed, the developer said he could build a smaller, entirely market-rate building on the site with no zoning change.
"The opportunity of affordable housing to be included in it? It just seems to be like it would be irresponsible to say no to that," Lora said.
A spokesman for City Councilman Ydanis Rodriguez, who represents the area, said he expects a full council vote Tuesday.