'Vapers' Heat Up E-Cig Debate in Council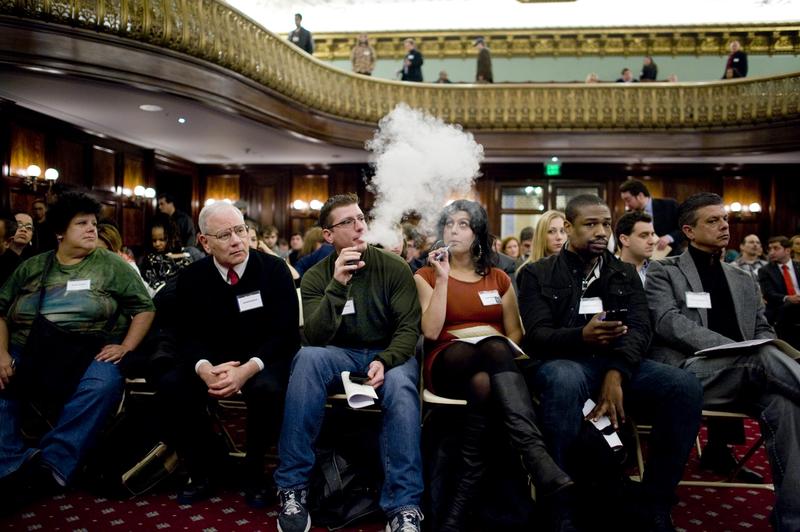 New York City Hall played host to a raucous—and vapor-filled—hearing Wednesday on a proposal to extend the city's smoking ban to also prohibit the use of electronic cigarettes indoors.
Opponents packed the elegant Council Chambers and at times turned on their e-cigarettes, which emit water vapor and a sweet smell but not smoke.
The Bloomberg administration came out in support of the ban. New York City Health Commissioner Thomas Farley said at the City Council hearing that e-cigarettes look too similar to regular cigarettes.
Farley said on a busy weekend the resemblance could confuse business owners, who are required by law to ban smoking from their establishments.  
"There is no city enforcement: 99 percent of the time of the Smoke-Free Air Act," Farley said. "It ends up being self-enforcing by other people, in a bar, a restaurant… If they can't distinguish this, then that could really fall apart."
Opponents of the bill raised their e-cigarettes during Farley's testimony to demonstrate that they look and smell very different.
E-cigarettes are battery-powered devices that turn nicotine-lined liquid into vapor. Some cities and states have already or are considering similar proposals.