Soundcheck
Dylanologists: A Lifetime Of Studying (And Bootlegging, Stalking And Listening To) Bob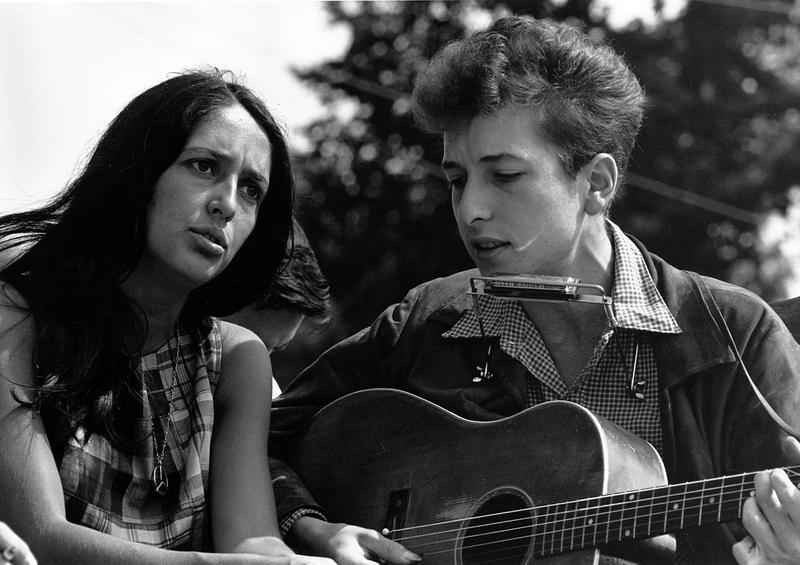 Bob Dylan recently surprised fans by posting a brand new song to his website -- a cover of the 1945 Sinatra hit "Full Moon and Empty Arms." It's reported to be the first track from an upcoming album from the 72-year-old singer, whose last release, Tempest, was released in 2012.
But for a select group of fans, who call themselves "Dylanologists," this is just another chapter to explore in an entire lifetime worthy of study, preservation… and obsession.
Pulitzer Prize-winning journalist David Kinney recently delved into the world of the Dylan super-fan, and wrote about it in a new book called The Dylanologists: Adventures In The Land Of Bob. In a conversation with Soundcheck host John Schaefer, Kinney talks about some of the standout characters that he interacted with while working on this project -- and why Dylan attracts such an intense brand of fan. 
Interview Highlights
David Kinney, on the definition of a Dylanolgist: 
It's anybody who would be considered a Dylan expert by regular people out in the real world. Now, that probably includes more people than would admit to being called Dylanologists. The trouble with the term is it was invented by A.J. Weberman, and he's come to be reviled in this community for his analysis of Dylan songs -- not just necessarily for going through his garbage in the '60s -- for coming up with these outlandish theories that Dylan is a closet racist and Holocaust denier and all that. 
On why Dylan has attracted such a cult following: 
I think that Dylan is different from being a Major League Baseball fan. There's some surface parallels: You can go to a bunch of games a year, you can follow the box score -- Dylan fans follow the set list, follow his tour, he does 100 shows a year. I think the thing that makes Dylan interesting and has made it a lifelong thing for many people is that he's been doing different stuff over 50 years. He doesn't sit still and keep producing the same records. There is that aura of mystique and myth that he's cloaked himself in. He's kept his private life private. He's kept the questions about what the songs mean -- as if that means anything -- he's not talked about that, and he's left it up to his listeners to fill that void, which is the way it should be.

His work rewards deep dives into it. You can listen to songs at different points in your life and you'll have different reactions to them, sort of like a great novel. 
On what Dylan thinks of the "Dylanologists": 
Not much. Part of it probably grows out of when he arrived on the scene. It was a weird decade, and he was an eccentric guy, and he drew a bunch of eccentrics. I think over the years he's been frustrated by people trying to read into the music what's not there. I think he's also been beset like a lot of celebrities by stalkers -- people who are following him around and invading his personal space. I think all of that gets wrapped into "these crazy obsessives who think about nothing but me, they're wasting their lives."

My argument is, a lot of the people that I met were like me, just really serious music fans who at some point in our life got the Dylan bug. As one writer said, once you sign up for Dylan, you don't easily check out of the story.