Dying Words: The AIDS Reporting of Jeffrey Schmalz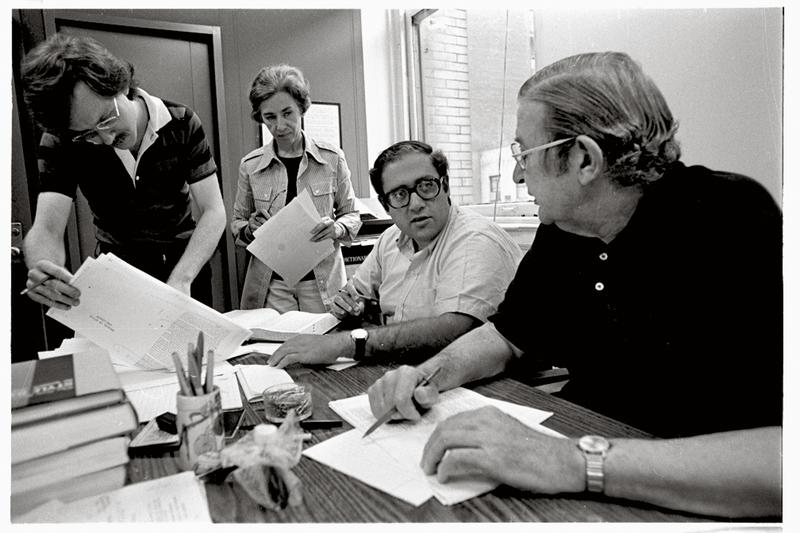 Jeff Schmalz was a prodigiously talented, fast-rising editor at the New York Times. He stayed closeted from the newsroom management, especially Abe Rosenthal, a brilliant but homophobic executive editor. In late December 1990, Jeff had a seizure at his desk. He was soon diagnosed with AIDS -- his T-cell count was two, and he had PML, a AIDS related brain infection usually fatal within months. Astonishingly, Jeff responded well to AZT and was able to return to work within the year. When he did, he returned on a mission: to report and write a series of deeply felt articles about the human toll of the AIDS epidemic. He pushed the Times' boundaries and changed journalism. 
Dying Words is about Jeff Schmalz and the groundbreaking reporting he did on AIDS for the New York Times even as he was dying of the disease in the early '90s. Through the lens of Jeff's story, hear the experiences of gay and lesbian journalists during a much less tolerant time in major news organizations.
This special features archival audio from interviews with Jeff Schmalz by ABC News in the first half of 1993, as well as other archival materials provided by Jeff's sister, Wendy Schmalz including interviews with President Bill Clinton and Magic Johnson. Other key sources heard in the documentary include best-selling author Anna Quindlen, New Yorker writer Michael Spector, New York magazine editor Adam Moss, New York Times reporters Adam Nagourney and David Dunlap, former New York Times reporters Richard Meislin and Michael Norman, former New York Times News Editor Allan Siegal, AIDS activist Mary Fisher, journalist and historian Eric Marcus, and Jeff's sister Wendy Schmalz and her husband Michael Wilde.
Listen Monday, November 30 at 10pm on 93.9FM