The Takeaway
'America Has Lost': Filipino President Announces 'Separation' from U.S.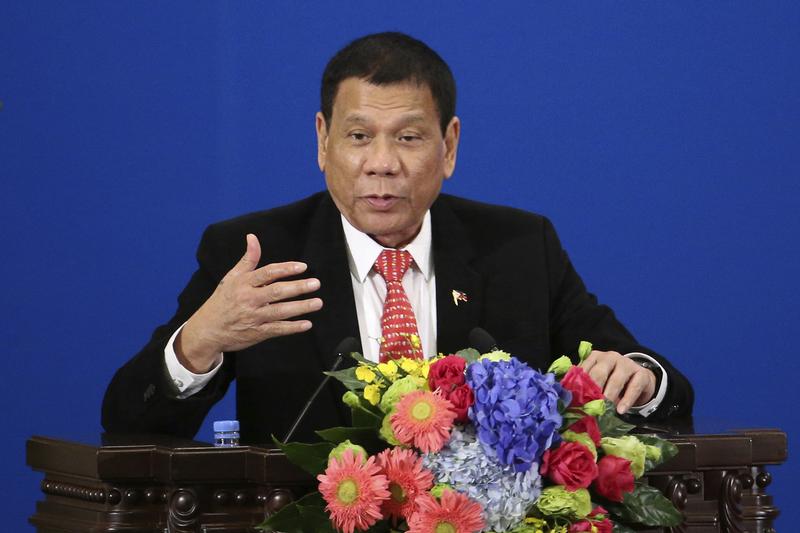 Click on the 'Listen' button above to hear this interview.
"Your honors, in this venue, I announce my separation from the United States," the infamously brash Filipino President Rodrigo Duterte said yesterday in Beijing. 
In its place, Duterte said there would be an alignment with his "blood brother" Xi Jinping, the [resident of China. 
"America has lost," Duterte said, and a new Eastern alliance with Russia is on the horizon. "There are three of us against the world, China, Philippines, and Russia. It's the only way."
Philippine officials are now trying to walk back Duterte's comments, saying the Philippines will maintain trade and economic ties with the U.S.
Barbara Demick has been following the story for the Los Angeles Times. She says the fear is that the Philippines might be the first domino to break from the U.S.