The Takeaway
How Growing Nationalism is Shaping European Elections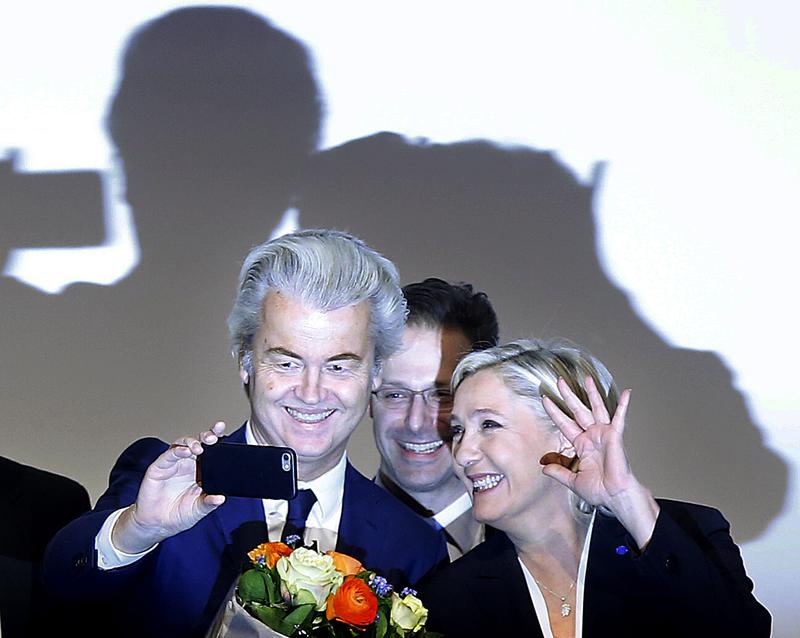 Click on the 'Listen' button above to hear this segment.
Dutch politics have traditionally been centrist, bordering on liberal, and fairly dull. But in a national election today, the top three contenders for prime minister are all on the right.
Polls suggest that ultra right-wing nationalist Geert Wilders and his Party for Freedom will not win a ruling majority, although the growing popularity of his anti-Muslim politics shows that the Netherlands is tipping toward nationalism.
Sometimes called "the Dutch Trump," Wilders has created controversy for Islamophobic statements, like calling for the Netherlands to close mosques and calling Moroccan immigrants "scum." Wilders found media attention across the pond this weekend after United States Representative Steve King drew criticism for retweeting anti-Muslim commentary from Wilders, and adding that "we can't restore our civilization with somebody else's babies."
And it's not just the Dutch who are feeling turbulence this election season: A wild presidential campaign season is underway in France after current French President François Hollande made the unprecedented decision not to run for a second five-year term. The ensuing race to replace him has been mired by unusual campaign rhetoric, a sense of anxiety among voters, and numerous political scandals — on Tuesday authorities announced that one of the candidates, Francois Fillon, has been formally placed under investigation.
For an update on the Dutch elections we turn to Nick Robins-Early, world news reporter for Huffington Post. Adeline Sire, a journalist based in France, explains what's at stake in France ahead of the April 23rd vote.