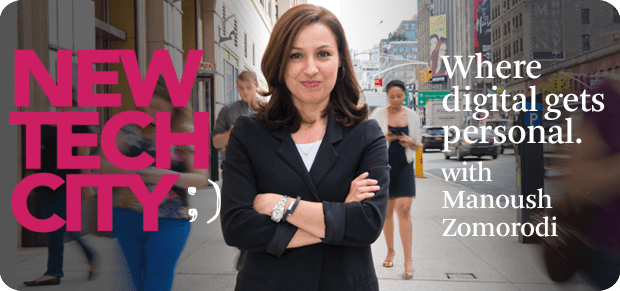 Episode #65
Dude, Where's My Bitcoin? Tales of Real People Dealing With a Virtual Currency
Wednesday, December 18, 2013
Bitcoins. Bitcoins. Bitcoins. These days, you can't swing a digital cat without reading a story about the digital currency that's got tech and financial reporters all in a froth. It's complicated (though h/t to Quartz and its explanation about how it all works) and at times, hard to figure out how to make it relevant to everyone else. That is until I heard two stories about bitcoin that make up this week's New Tech City.  First, there's Gina Fox, a self-described "old mom" from Rhinebeck, New York, who misplaced as many as 100 bitcoins. So you know, in real life dollars, that could be worth about $100,000.  Can she find them?  Then, the second story, bitcoin goes locally-sourced near the organic aisle at a Whole Foods (and not in Brooklyn…yet…). Where bitcoin dealers meet for some face to face trading.  Slightly odd considering it's a virtual currency. 

Every Monday night, a Manhattan Whole Foods fills with a unique breed of "buy-local" enthusiasts. They're not there for the Brooklyn-made pickles or the Westchester apples. They come because they want to buy and sell bitcoins.

This lively suburban mom shocked her kids by revealing she had enough bitcoins to buy a Ferrari. Then disappointed them with the news she couldn't remember where, or how, she got the new, confusing, virtual currency or how to access her stash. So New Tech City jumped in to help.