The Takeaway
Mormons, Forbidden From Drugs, Plagued By Prescription Drug Addiction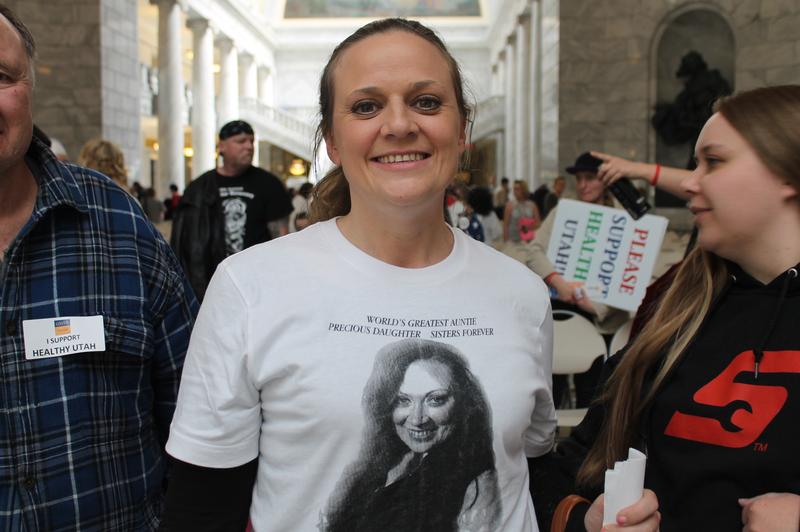 Over 60% of Utah's residents are members of the Mormon Church of Jesus Christ of Latter-day Saints, a faith that forbids the use of drugs including alcohol, tobacco, coffee, and tea. Yet, Utah has one of the highest rates of prescription drug addiction in the country, with an average of 21 state residents dying from pain medication abuse each month. It's a figure that rivals, and at times overtakes, motor vehicle crash deaths. 
The issue has had a shattering effect on the Latter-day Saints community as Mindy Vincent, a therapist at a drug recovery center in Salt Lake City, can attest. Her sister, Maline, died August of last year from prescription pain medication overuse. Reporter Andrea Smardon from KUER Radio in Salt Lake City followed the Vincent family as they continue to grieve and struggle with addiction in their family. 
Glen Hanson, Director of the Utah Addiction Center, joins us on the program to discuss how the Church of Jesus Christ of Latter-day Saints is addressing the issue. He says that the church has been trying to raise more awareness on prescription pain medication abuse for years now. Cathy Hairup, Mindy and Maline's stepmother, spoke with their bishop as well, and he's promised to organize an event on opiate addiction later this year.