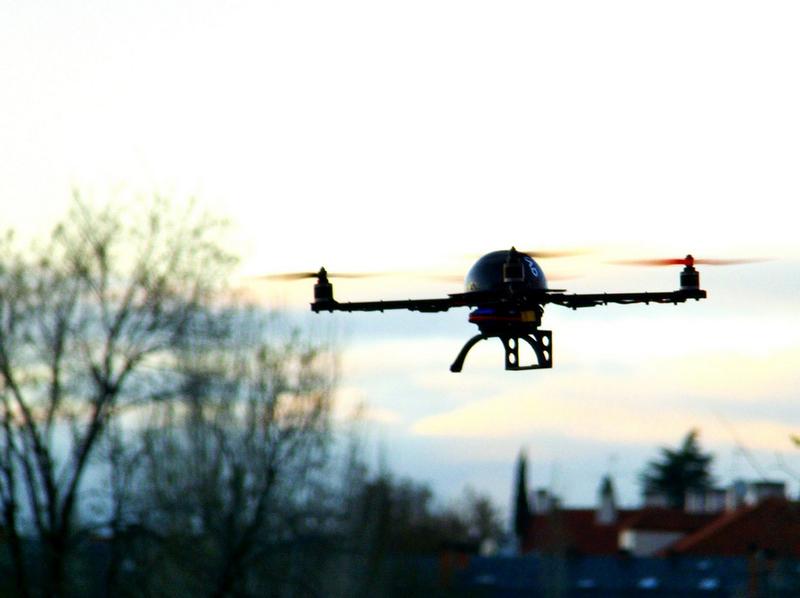 More and more New Yorkers are flying drones in and around New York City. But the laws surrounding drone use aren't so clear. Gregory McNeal, Professor at Pepperdine University School of Law and contributor to Forbes, discusses domestic drone laws and the issues drones pose in New York City.
Four Drone Questions, Answered
Is it legal to fly my drones in New York City?
Gregory McNeal, a law professor at Pepperdine University School of Law and frequent contributor about drones for Forbes, says he's dug through the New York City ordinances and hasn't found any specific language outlawing drones. But if the cops think you're creating a public risk by flying your drone, you could be hit with a Reckless Endangerment charge, which can carry a penalty of up to seven years in prison. You may win your case if you challenge it in court, but you'd rack up lots of legal fees.
Where can I buy a drone, and how much does one cost?
You can buy a drone at everyday electronics stores like Amazon and B&H. Some models go for as little as $65.
Where's the best place to fly my drones?
Flying your drones on crowded city streets could be dangerous, and might bring you a Reckless Endangerment charge. But there are several specifically designated model aircraft fields in Brooklyn, Queens, and Staten Island. Floyd Bennett Field is another possibility for drone pilots. There are also drone clubs, like New York City Drone User Group.
How can I prove that my drone doesn't need to be used for evil purposes?
There are several potential ways of doing good with your drone. Texas Equusearch, which recently sued the FAA, uses their drones to search for missing children. McNeal came up with this example for New York City: "Let's say that you're worried about pollution in the Hudson River," said McNeal. "Normally what you'd have to do is try and go out and take a bunch of water samples from a few different places. So you'd need a bunch of city workers to go out and do that over a period of time. They have drones now that can fly out, land on the water, pick up the water sample, fly to the next place, pick up the water sample, and in two hours, you could do what would take people three or four days."