The Art that Shows How Buddha Cures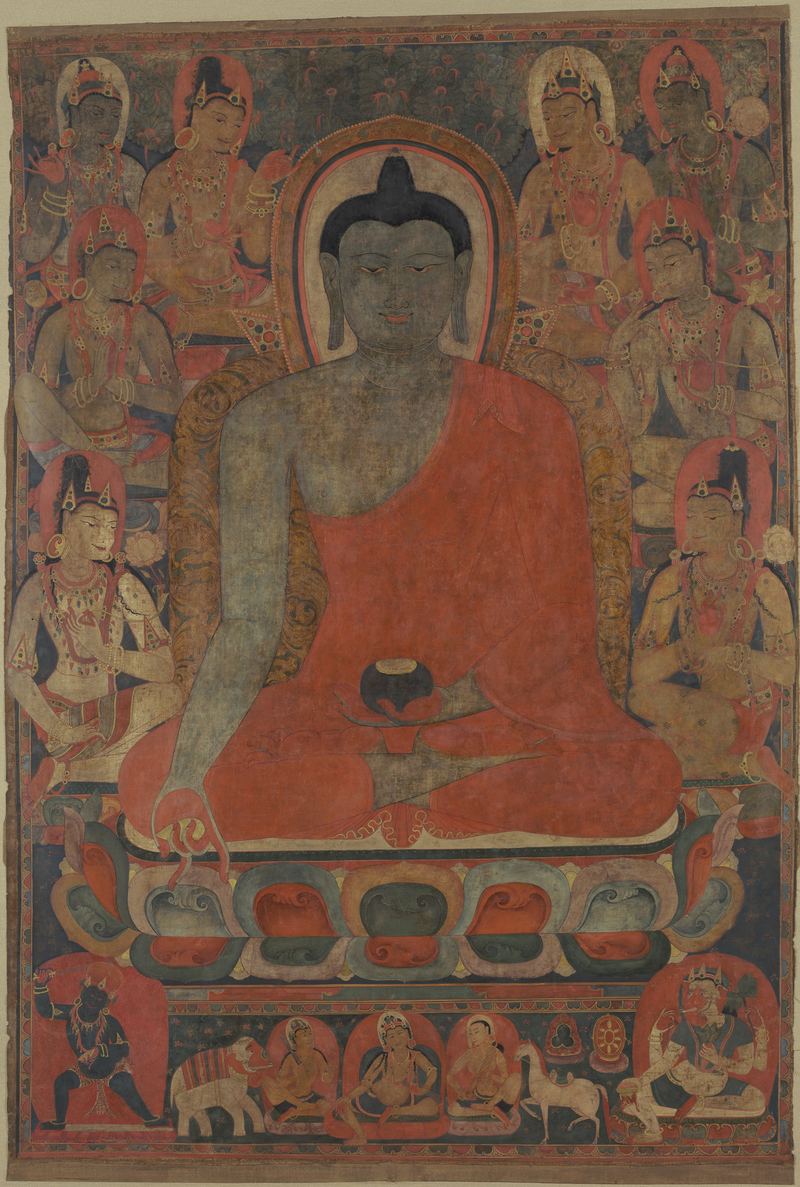 The art that explained a centuries-old Asian medical system to its practitioners is highlighted in a new exhibit at the Rubin Museum.
"Bodies in Balance: The Art of Tibetan Medicine" features 140 objects dating from the  ninth century to the present time. They were gathered from over 20 private and institution collections, from more than 10 countries.
"Visual arts had a special role in the development of Tibetan medicine," explained Theresia Hofer, a social and medical anthropologist at the University of Oslo who curated the show. She said that in the 17th century, 79 medical paintings were created to illustrate in detail the core of the Tibetan medical text. The illustrations helped students memorize the text.
Those original illustrations are in the storage room of a medical institute in Lhasa, Tibet, now part of China. Hofer said that the door to the storage space has three locks, and each key is in the hands of three different people. "The funniest thing was that then we couldn't open one of those locks," she said. "And I was so eager to get inside that I said, I will go and have a try. And I managed to open it, and there they were."
Hofer wanted to include those paintings in the show, but the Chinese government declined the request. So the show includes some more current reproductions of those paintings.
Tree of the Body in Health and Illness, Tibet or Mongolia; 18th or 19th century (Pritzker Collection)
The exhibit does feature an original painting with the earliest representation of the Medicine Buddha, from the year 836. The piece was in storage at the British Museum; this is the first time it is being shown to the public. A faded inscription explains it was created to improve the health of the artist, and other human beings.
The show also includes examples of Tibetan medical compounds, a multimedia installation showing different places of the world where Tibetan medicine is practiced, and a pulse station that teaches visitors how to feel their pulse according to the Tibetan practice.
Red Wolf-Headed Protectress, Central Tibet; 19th century. (Rubin Museum of Art, Gift of Shelley and Donald Rubin)