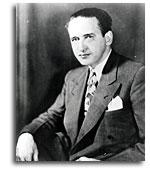 Summary
This episode is from the WNYC archives. It may contain language which is no longer politically or socially appropriate.
Moderator is Marvin Sleeper.

Guest is Dr . Frank S. Horne, Executive Director, City of New York Commission on Intergroup Relations.

Panelists include Jim Farrell, Alan Cohn, Michael Spielman, Marvin Oppenburg, and Larry Lipsitz.

Horne first describes the role of the Commission on Intergroup Relations. He describes the powers of the commission and their mission to promote positive relationships among all groups in the city and stamp out discrimination.

Horne is questioned about a statement made by Eleanor Roosevelt, in which she stated that New York City could not call itself integrated until the ghettos are abolished.

He speaks about neighborhoods and schools that are not truly integrated. He calls it de facto segregation in our schools. He talks about the lower quality in these schools. He discusses the potential of busing to resolve segregation problems.

Horne notes that they have not yet held any public hearings and speaks of the committees power to subpoena individuals.

Horne specifically notes instances of discrimination in hospitals and nursing homes.

He describes how the average citizen can file a complaint with his department.
Audio courtesy of the NYC Municipal Archives WNYC Collection
WNYC archives id: 72357
Municipal archives id: LT7671
Transcript
This is a machine-generated transcript. Text is unformatted and may contain errors.
Should get all neighborhoods such as Harlem be broken down there we really have integration in New York City what is being done about integrating more of New York's public schools as prejudiced subsided against Puerto Rican immigrants what can the commission on Intergroup relations do to remove segregation in New York for the answer to these and other questions listen out here at city stations campus press conference in which the editors of college newspapers interview a prominent personality in the news our moderator for this transcribed program is Marvin sleeper award winning columnist for The New York Journal American here now to introduce our panel and tonight's guest is Mr Slipper Good evening and welcome to another edition of campus press conference from the teacher questions you've just heard there's no doubt about it that we're going to get some information on the integration problem and race relations problem that confronts our town our guest this evening is Dr Frank as Horn executive director of the Commission on Intergroup relations Dr Horn is a nationally recognized authority on the subject he served in the federal government for twenty years as a race relations expert and so he's well equipped to become the first director of the commission and that happened last year actually the commission is the only official So the agency authorized by the city charter to tackle the integration and race relations problem for the city according to local law fifty five the commission has two functions first to encourage and bring about understanding and respect amongst all groups regardless of religion and color and secondly to eliminate prejudice and discrimination wherever they find it. And that's a mighty big order even Illinois so let's get on with the interview and find out how Dr Horn and his agency techs hear the question Dr Horn our campus press conference reported Jim Pharrell of the Fordham lecture Graham Allan cone of the Columbia Graduate School of Journalism Michael Spielman of the C.C.N.Y. campus and Margaret happened birdie and Laurie looks of the N.Y.U. square journal and what about the first question from you Martin up in murder Dr Horn What exactly are the functions of the city commission on the group relations the commission on any group relations was created by. The action of the city council in the summer of sixty five and has basically two broad charges on the one way to use every resource in the city the other city departments private agencies and whatnot to remold every possible vestige of differential and treatment of people groups organizations on the basis of race creed color or national origin and that we will tackle with these forces the alleviation of discrimination segregation etc under that power we can pay no witnesses and records and hold public hearings. And recommendations to the mayor of the effect the city department of a camper resolve Department sell the other side of our charges or rather a positive one that we are to use all these results is to promote sound a good relations and every way shape or form including in-service training programs in the cause of education negotiations with city departments and private organizations to effect their policies and procedures in such ways as to see to what that we promote in every possible way sound intimate relations among all that's what about that Marvin you got another one on one of the I just want to ask you this Dr Holland do we really have in the Gratian in New York City it's a New York City has long had a reputation of. On what you might broadly call integration if we look at it as being the opportunities of citizens of all kinds of backgrounds races creeds colors in the legends to exercise their skills and abilities on the basis of an open competitive market. For houses albeit for the jobs of the of a chance on the stage or to write a book or whatnot if you main racial factors when you say discrimination or when you say integration I would say the city again has exercised extreme leadership in this field we have integration in city schools a concern with stats has long been against the law have anything else Hennessey leave an integration and off public housing programs ever since their inception its inception we've gotten integration and Lee employment fields and all kinds of jobs and so on we have a great degree of Mossad in the US The question from him Farai in a television interview in the appearance last fall this is oh no Roosevelt pointed out that New York City cannot claim to be an integrated city until it can actually abolish ghettos such as we see every day in Harlem where according to Mrs Roosevelt a white person cannot travel freely and in the situation is similar to other ethnic groups around the city do you think that this is a true charge and do you think it should be corrected if it is true I think the so-called racial or ethnic called religious ghetto is the last vestige of racism in this city that needs to be broken down in every way shape and form that we can. Result from a what I would time a rather un-American on an economic practice and that is a restriction on the use and occupancy a private property on the basis of race or creed or of color as such restrictions are interesting enough imposed by private interests real estate people mortgage lenders home builders. Which is unlike any other commodity in America which is an open market anybody can buy it you can not the individual can't always sold by or rent a house call Dr Horn if what you just said is true that it's against the principles of the law as a private property how is it allowed to exist yet that how is a very interesting business it's been allowed to exist because we we've built up a practice and a policy. That there is something to be washed in homo genetically neighborhood or of district or of project or of school by that I mean that very often and for long years real estate practice has put a premium on the business of the people of the same race or the same religion or the same creed of the same color very often living in different parts of the city in fact they have so exercise that that affects even. What appeared to be agreements with lenders because very often lending practices a different on a base of a man's race or his ethnic origin in different sections of the city well are they in violation of the law then too when you say in violation of the law that raise an interesting question we've some of us would feel that they are because United States Code. Still has in it a requirement that people should have the same rights and the use of private or real property and Negro citizens should have that same right but still it seems to be breached almost every day in this city as well as other cities that has not been tested head on as such in law although the courts have ruled. That you know part of a government including the courts can enforce a racial covenant an agreement on the restriction of property by rates. They are nine hundred forty eight just outlawed that on the basis of this requiring nine states code as well as the fourteenth Amendment question from Michael Steele and. Dr Horn the discrimination you've just been talking about has to do with some of the individual citizens in our city but how about our public school system isn't it true that there are some schools that are not very well integrated. This is true with the findings of the. Public Education Association are correct which are the Board of Education appears to assume in large measure and that is that there are a considerable number of city schools which are either ninety percent Negro and or Puerto Rican all ninety percent other ethnic groups in fact some seventy percent of our elementary schools now fall in that category. To that degree we would have to accept the response that in the city that we have a kind of what I guess the technicians would call a defect or segregation in our school. Most educators charge a good deal of this of course to the neighborhood residential pattern since a school reflects a neighborhood of the neighborhood is all Puerto Rican from many many blocks around that makes up a difficult school than it is true that that school becomes occupied by those children so we have a great measure that in a city where is anything being done to clear this up yes I would say a great deal at the moment is being done. It was part of the activity of interested citizens that kind of raised this question at the beginning even before the Supreme Court in other states ruled about segregation in schools by law on the basis of findings after this question had been raise an objective study was made on the facts were found that not only do you have a large number of schools by fact segregated but unfortunately some of the very schools most of those very schools. A show what always seems to happen when you say good by race and that's. Where schooling and worst equipment and very often where is teaching for those in the so called Difficult all subject schools the level the question of law relapses I understand that the school buses are being used to transport the students some distance from their homes in order to attempt to integrate schools which have become segregated because of the residential segregation this is a proper way to eliminate segregation doesn't this avoid the core of the problem which is that residential segregation I don't think unfortunately there's a lot of things being said and written about. Bussing children and while I can't speak for the Board of Education I can reflect what they report about that I don't know that there's practically any instance where they're hauling children on the basis of race and race home and in fact the statements of the officials over and over again and said that's not the way they want to carry this out now children are being bused for various reasons either word and some school is over using one under your children a bust and various other reasons and what the board now says is that when they are using buses for equalling equalizing out their school facilities they will observe a principal every opportunity to make it possible for kids of various racial and ethnic groups to be in the same school building and in the same classroom out and tone You seem to have a questionnaire Dr harness in connection with this whole problem or can your commission do in a legal manner to cure any of these problems do you have any legal powers at all when you say legal powers in the sense that we can issue will cease and desist orders no can you take people to court for discriminatory practices No but if it's if we're talking about schools for example we as a city department as well as the school are the Board of Education we have a colada responsibility we feel under our law. To use every resource we can to see taught that there is that people of autonomy and by that we work with the Board of Education and its commissions carrying out this job to see to it that we can affect their policy and procedure and so. Bring it to the attention of public opinion as well as to the mayor and city officials. To see to what this is carried out well Dr Horn No if you don't have any legal powers isn't the sort of begging the question of what you can really do in a practical matter I mean why have this your commission on inner group relations if you can't do anything legally isn't just adding another Bureau to the cities and ministration what your sake we do anything legally would be all in the city of New York we do what any other city department can do and enforcing what we what we camped and carrying out this matter. We have found for instance the whole state commission against discrimination which is nonexistent some dozen years. There are reports tell me that I haven't been a handful of cases where Actually I've gone to a public hearing. Involving their powers we feel that one the biggest powers that's our recourse to public opinion and for them are Secondly we are finding if the city is involved there's a high sensitivity in the city departments among the Had to vacancies among people down the line that they're not made subject to the charge of racial discrimination some of the folks interested but to us were bought by the agencies themselves just at the outset of this program you mentioned the fact that you had subpoena powers in what sense do you have subpoena powers if you have it and any legal authority to go into and integrations. Go into segregation and stop as well. Our lawyer happens to be the cooperation council we are also responsible on all the what laws are requirements are on the books of the city of New York in regard to matters of racial discrimination are also within our province when we say subpoena power that is part of our power to hold public hearings in which we can bring before public view any action of this cat and focus upon it the force of public opinion where you've been in operation now or about a year so I don't want to correct Have you ever held any public hearing not as yet but yet you say you find that there is plenty of cause to to tell you cause for saying that our city is not well integrated that's correct or how those of these two facets of this question G.I. then you haven't held any public hearings have you subpoenaed anyone Well let me give you a simple instance of how we really do operate on the quick ways to do it the Department of Welfare has been sending some of its welfare clients out of hospitals into private nursing homes it came to our attention at these private nursing homes one of some ninety two of them some forty odd or discriminating on the basis of in one and some instances Negroes were not admitted to the nursing home some interested Puerto Ricans some it was you one instance a Christian Scientist various forms of restrictive process what we did we discussed this matter with the part of hospitals and part of the welfare and they admitted that this of course was of highly questionable practice were public funds were used and suggested with us that we call the officials of the private Mason Homes Association together to see if we could get a species of voluntary cooperation. Say voluntary although in this session with the officials. The partner welfare did not hesitate to indicate that since they were sending the patients and paying for their care. If we didn't get cooperation they would be compelled to withdraw city funds to support of such patients in addition our cooperation council of brought into play with us the department hospitals and the licensing power after all these institutions a license by the city in the off and if they are so license and public policy require nondiscrimination we see no reason that we could not ask for them to draw a license and they were still taught well in this atmosphere it was negotiation we think but negotiation pe