The Takeaway
Dr. Ben Carson: From the Operating Room to the Campaign Trail?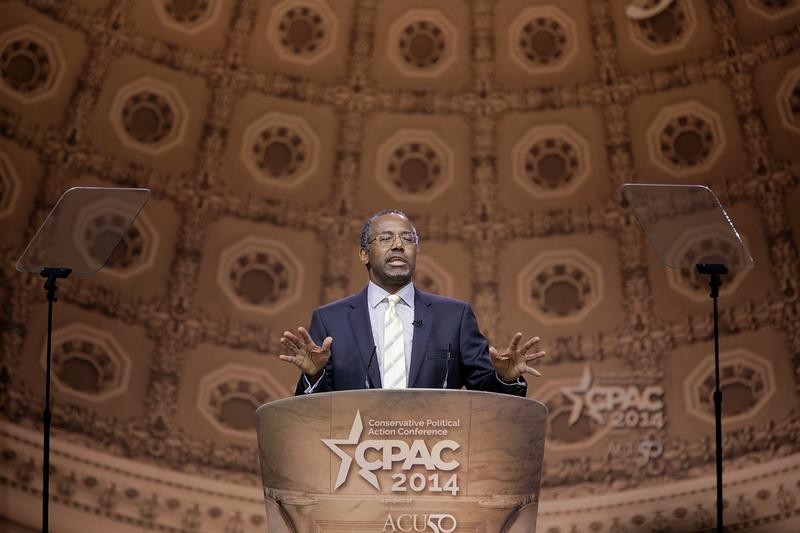 A handful of conservative politicians have already shown interest in running on the 2016 Republican presidential ticket: Governor Jeb Bush, Governor Chris Christie, and Senator Rand Paul, just to name a few.

Another potential candidate from outside the beltway has recently entered Republican circles: Dr. Ben Carson, a retired neurosurgeon from Johns Hopkins. Dr. Carson is probably best known for his speech at the 2013 National Prayer Breakfast, when he attacked the left for high taxes, political correctness and the Affordable Care Act.

Dr. Carson reiterates these points in his new book called "One Nation: What We Can All Do to Save America's Future." While the book reads like a campaign manifesto, Carson insists that he's not running.
"As you know there are a lot of people who think I should run for president; that was not in bucket list of things to do," Dr. Carson tells Takeaway host John Hockenberry.
Yet Dr. Carson entertains the idea. In response to a question about the legality of gay marriage, Dr. Carson insists that if he did find himself in the White House, he would "uphold the laws of the land, whatever they are, regardless of my own personal beliefs."
While he does not support changing the "definition of marriage," he says, "Do any two human beings—adults—have the right to join together in a legal relationship? Of course they do. And I think that is the real issue."
If elected, Dr. Carson indicates that he would support the dismantling of the Affordable Care Act.
"My argument is that the most important thing that a person has is their health and their healthcare and that should be in their hands not in the hands of someone else," he explains. "That is fundamentally oppositional to the whole concept of freedom."
He also finds little significance in the fact that, if elected, he would become the second black president of the United States. "I am anxious for the time that people don't consider a person's color," he explains.
Listen to the full interview above to hear more from Dr. Carson.