SchoolBook
Downtown Manhattan Parents Claim City Is Holding Integration Plan 'Hostage'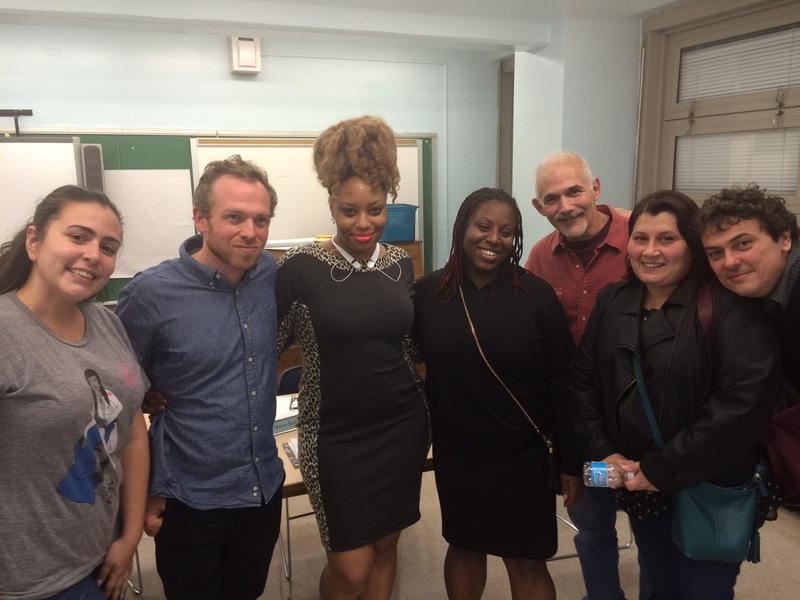 Parent leaders said on Wednesday they were disappointed and frustrated by the Department of Education's slow response to their plan to create more integration in their local schools.
Despite what appeared to be favorable words from Schools Chancellor Carmen Fariña in February, they said they might not have the necessary approvals in time for the 2017 application season that starts in December.
"I really feel I'm wasting my time," said Stephanie Thompson.
"We were held hostage," added CEC first vice president Naomi Pena, during the council's meeting Wednesday night.
The parent leaders won approval from most of their local school communities last winter to pursue an integration system known as controlled choice, which is used in Cambridge and other cities. It would consider a family's preferred choice of schools along with their socio-economic status when admitting pre-kindergarten and kindergarten students. Downtown parent leaders said controlled choice was needed to combat the intensifying segregation of low-income students, who are more likely to be black and Hispanic, into certain neighborhood schools while more affluent families, often white, flock to other schools in a pattern that exacerbates the achievement gap.
CEC members blamed the Department of Education's bureaucracy for taking too long to sign a contract with a Massachusetts-based consultant tasked with creating a precise model of how such a system would work. Department of Education spokesman Will Mantell said there were still a few steps to go. 
"We are in ongoing conversations with the D1 working group around potential district-based plans; currently, their consultant is modeling potential outcomes using data we've shared, and we look forward to discussing the results of this analysis when complete. We value the hard work of the District 1 community on this important issue, and are committed to continue to strengthen our dialogue and partnership in the coming months," he said.
WNYC modeled District 1 segregation and how controlled choice might work if students were distributed in a way that mirrors the district wide average. About three quarters of the kids in District 1 qualify for free and reduced price lunch. The district's education council would require all schools to come within 5 percentage points of that breakdown. Current students and sibling priorities would not be affected.
Luke Henry, the CEC president, said there was a lot more data about the effectiveness of controlled choice than any small-scale efforts that apply to individual schools.
The city has allowed schools to propose their own individual admissions policies to set aside seat for low-income students. Two schools in District 1, The Neighborhood School and the Earth School, already have Diversity in Admissions; additional Diversity in Admissions submissions are still being examined by the D.O.E. School-based Diversity in Admissions plans do not preclude any district-based plans.