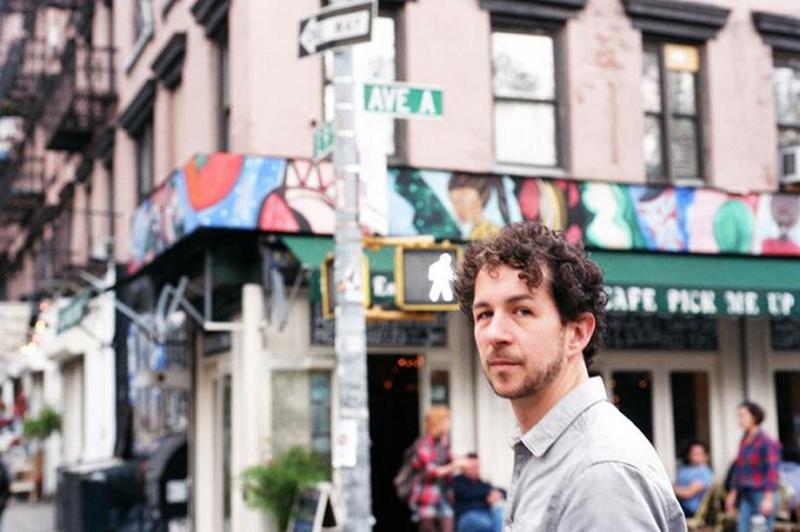 It's always illuminating to discover the music of a longtime sideman when left to their own devices. At best, it's an opportunity to hear what songwriting choices they make, what style and voice they inhabit, and hear a musician often relegated to an accompaniment role come into their own.
Such is the case with Douglas Keith, an accomplished New York-based songwriter and solo artist in his own right, but one many people -- including myself -- first came to know as the guitarist and bassist behind singer-songwriter Sharon Van Etten. Keith's collaborated and toured alongside Van Etten since 2009, and his fantastically versatile playing added new textural depth and a more epic scope to her intimate songs in concert; on stage, there's a true musical kinship.
But with his upcoming album, Pony, Douglas Keith not only reintroduces himself as a frontman, but delivers his best work yet. A few weeks back, we got our first preview of Pony (out Feb. 11, on his own The Village Label) with "Pure Gold In The '70s" -- a brooding synth-driven song that builds to a scorching guitar solo courtesy of one J. Mascis. Now, we've got another taste, in the form of the rustic folk-rock lead-off track, "Harvest Home."
Keith wrote much of Pony's material while on the road with Van Etten, reworking songs on off days. He then recorded over six days at Echo Mountain Studios in the mountains of Asheville, N.C., with the help of engineer Jon Ashley, fellow Van Etten bandmates -- drummer Zeke Hutchins and vocalist Heather Woods Broderick -- and Megafaun's Brad and Phil Cook, who plays piano and organ on "Harvest Home." 
"Harvest Home" reveals another shade to Keith's music, recalling Bob Dylan with The Band, Gram Parsons, or Wilco. Still, even with those pastoral country rock trappings -- the crisp acoustic guitar arpeggios, the steady pulse of piano, and swirling organ -- it's Keith's dark and dusky voice that gives the song some extra weight as he mulls over returning to his childhood home after struggles. "You've lost the best of you / this didn't work out like you'd planned," Keith sings with a warm rumble. The result is a song highlighting Doug Keith's excellent songcraft, while feeling like a snapshot capturing an immediacy of friends gathering to play music together.
We reached out to Douglas Keith via email to hear a bit more about recording the song with Megafaun's Phil Cook:
"Harvest Home" is a true story. It's the first song the record and also the first song we recorded at the sessions for this record. Doing it live together in just two takes, it set the tone for the week of recording which was one of the best weeks of my life. I think the song showcases the monstrous musical talent that is Phil Cook. He couldn't be there for the first day so he came in a few days later and laid down the piano and the organ in one take each. The feel that he plays the piano with is second to none and his organ solo came at me out of left field and just blew my mind. He's an incredible player and human being.
Pony is out Feb. 11 via The Village Label.