Soundcheck
Here's Why You Shouldn't Spend Money On Concerts This Summer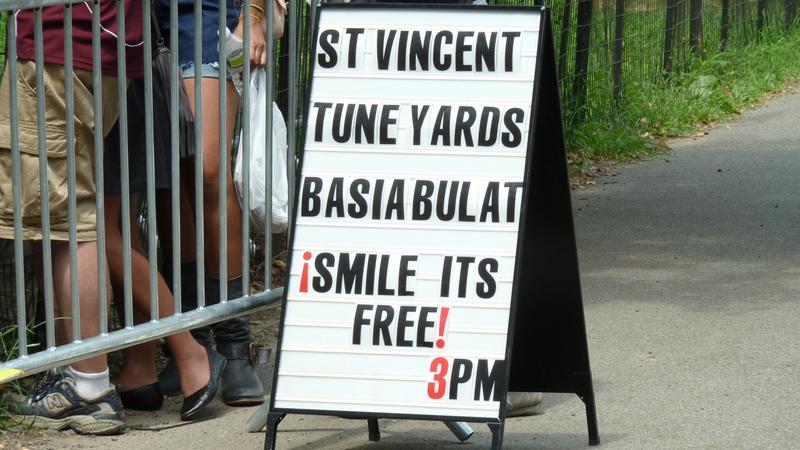 Summer has a way of really taking a chunk out of your bank account. You have to pay for vacations… sending your kids to camp… running your air conditioner at full blast… and, of course, your $4 iced coffee habit. 
But there's one thing that you really don't need to pay for this summer – and that's live music. New Yorkers in particular have it made, with free concerts happening throughout the city just about every night from June to September. The concert listing website Oh My Rockness has compiled a pretty comprehensive list of these free shows, and today we talk with the site's co-founder Patrick McNamara about some of the highlights from that list. 
6/15: CHVRCHES @ McCarren Park in Williamsburg (Part of Brooklyn's Northside Festival)
"This CHVRCHES show at McCarren is one of [Northside Festival's] few totally free shows. It's the #1 most popular show on our site, so people are excited about it."
7/24: Teenage Fanclub @ Pier 84 (part of Hudson River Park's RiverRocks)
"Probably my favorite record of theirs is Bandwagonesque from 1991. Spin did a poll of best albums of 1991, and that album beat out Nirvana's Nevermind and My Bloody Valentine's Loveless and REM's Out of Time."
8/9: St. Vincent @ Prospect Park Bandshell. (Celebrate Brooklyn)
"She does her synchronized dance moves, and she acts like a robot sometimes, and it's all very stylized and it's part of the whole performance that she brings -- which I definitely appreciate." 
8/16: Blood Orange + Sean Nicholas Savage at Central Park Summerstage
"This is another one of those true artists -- I really think Dev Hynes, who records under Blood Orange -- he's really created this whole alternative soul dance funk chill concept album, Cupid Deluxe. It's a great record and I'm really looking forward to seeing him live."