Don't Get Scammed: There's No Such Thing as 'Text to Vote'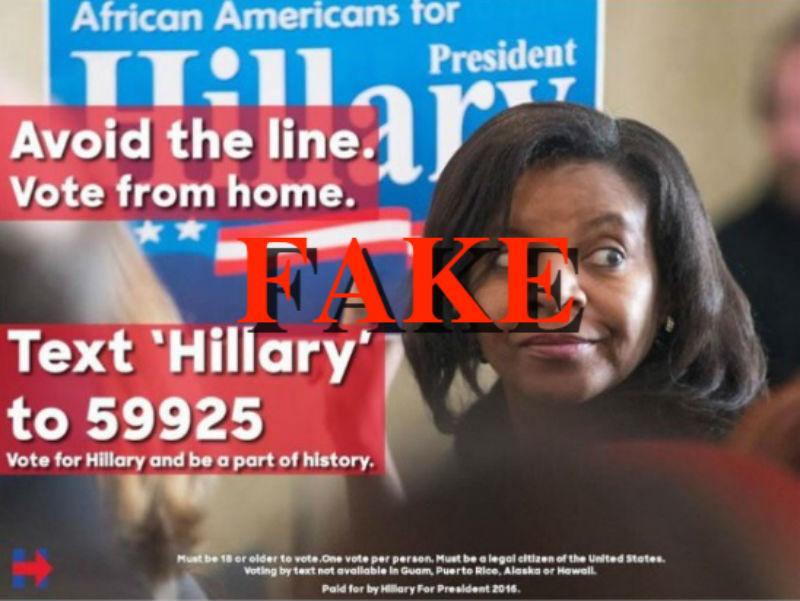 It looks almost plausible: an image that mirrors the Clinton campaign banner, encouraging her supporters to vote by text today. 
Don't be fooled.
One more reminder, these are fake. You cannot vote by text pic.twitter.com/v7MjCnDOaF

— Colin Jones (@colinjones) November 4, 2016
These fake ads, which claim to be paid for by "Hillary for President 2016" (not "Hillary for America"), are misleading. There are no options to vote online or by text. Even though Twitter has since removed the fake ads and suspended the account that started sharing the images, its initial response was that the images don't violate the terms of service.
WNYC's Shumita Basu texted the number (so you don't have to). Hear where it takes you.