Donald Trump Courts Hindus, Indians in New Jersey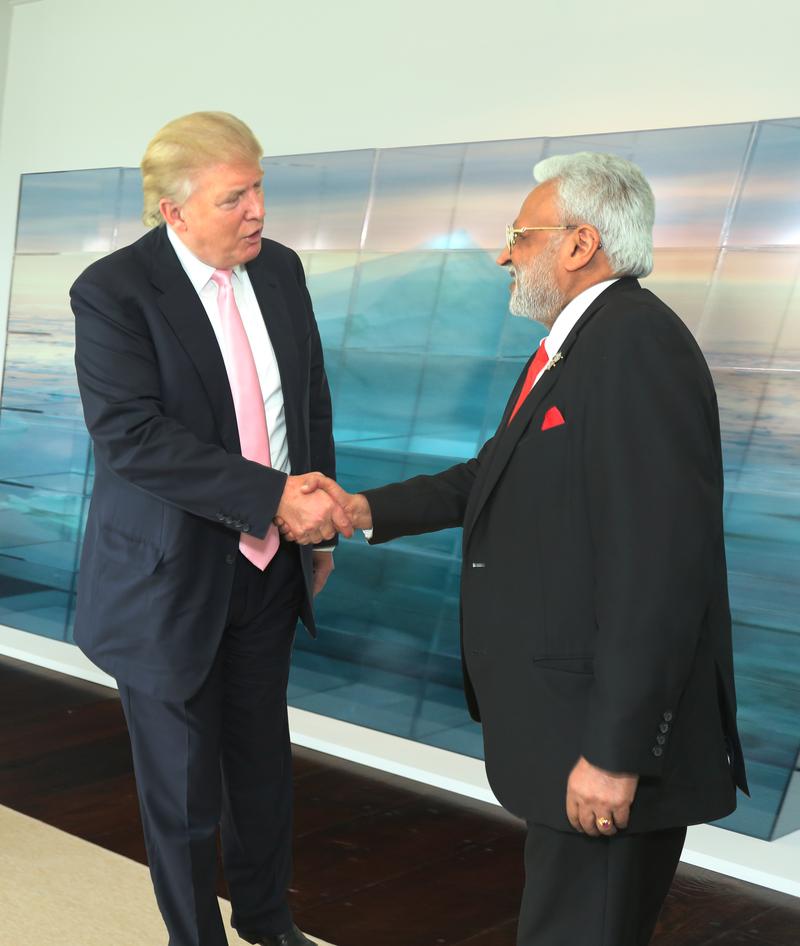 Donald Trump may at first seem an unlikely choice of immigrants from India, but one of his staunchest supporters — and fundraisers — is Indian American Shalabh Kumar. The electronics entrepreneur founded the Republican Hindu Coalition. The group held a fundraiser for Hindu refugees in Edison, New Jersey on Saturday night, and Trump was the keynote speaker.
"We can't have prosperity without security. And that is why we appreciate the great friend India has been to the United States in the fight against radical Islamic terrorism," Trump told the crowd.
But many were just there to enjoy the Bollywood stars who performed at the event, like dancer Phrabu Deva.
"We are actually pretty surprised seeing these signs here that Trump is great for India…I'm here for the music," said 25-year old Sri Akella.
WNYC's Janet Babin spoke with WNYC host David Furst about the event.