Donald Trump's Childhood Home Auctioned Off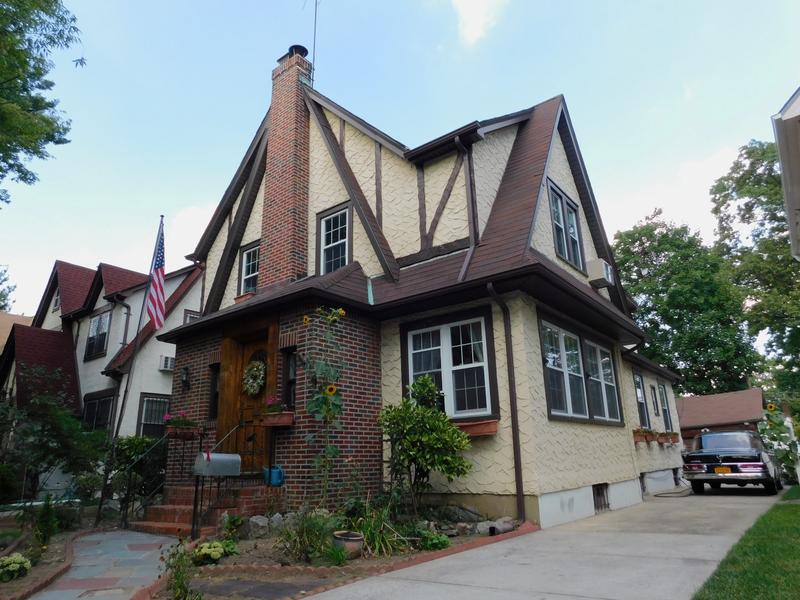 The deadline is up for sealed bids on Donald Trump's childhood home in Jamaica Estates, Queens. 
But the identities of the bidders, or what they plan to do with the five-bedroom, Tudor-style house remains unknown.
"We don't comment on how many bids, what price point, or on who the winning bidder is," said Misha Haghani, owner of Paramount Realty USA, the company running the auction. Haghani would only say that many of the bidders are international, from China, South Africa and Europe. Bidders had to submit their offers in writing along with a 10 percent cash deposit.
Trump lived in the house with his family until he was 4; it was built by his father, Fred Trump.
The property was put on the market this summer for $1.65 million; with no sale forthcoming, that price point soon dropped. By October, the sellers planned an auction, with the opening bid set at $849,000. Then the auction was cancelled.
A buyer emerged in December, and purchased the home for $1.39 million, presumably with the intention of flipping the property.
Now that Trump is the President-elect, the house could be worth more, though the auctioneer refused to comment specifically on the anticipated price.
Sometimes, the childhood homes of Presidents are preserved. For example, the boyhood farm that President Jimmy Carter grew up on in Plains, Georgia, is now a National Historic Site and tourist attraction, run by a unit of the National Park System.
Neither the Trump Organization, the business founded by Donald Trump, nor the Trump transition team responded to questions regarding whether a bid for the property had been placed.