Donald Trump Told Paying Students the Housing Bubble Didn't Exist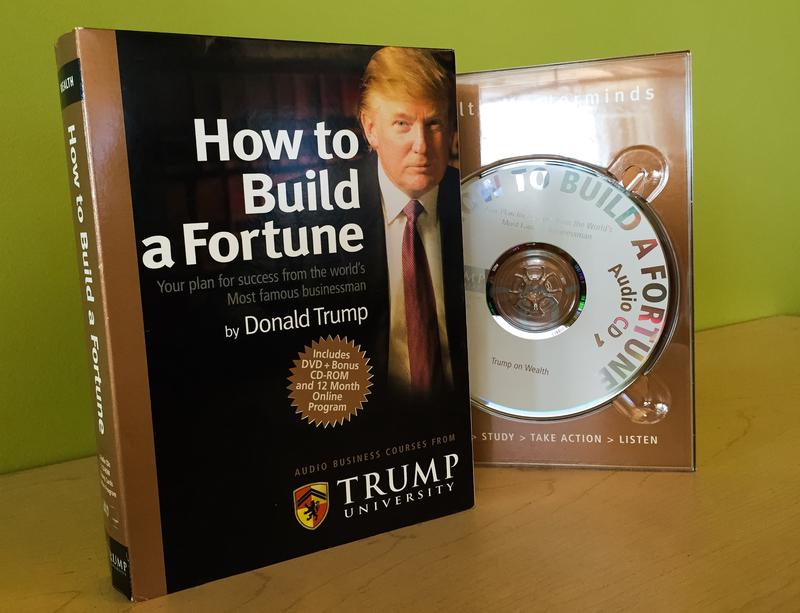 Just as the global housing market was approaching peak prices in 2005, Donald Trump was focused on opening his Trump University online educational venture for business.
One of the signature courses was about building a fortune, and much of the course talks about investing in real estate. The university is now defunct, but the course materials are still for sale on Amazon. On one audio CD course  from 2006, Trump is asked about the "gloomy predictions" that a real estate bubble is coming.
"I don't think that'll happen," said Trump, adding, "I'm not a believer that the real estate market is going to take a big hit."
Yet at the same time he was giving this advice, the real estate market had already begun to take a dive. Economists were starting to warn of an approaching housing market collapse and credit crisis.
Trump might have been unaware of the market's machinations, because by then he was spending more time building his brand than he was erecting buildings.
He was busy with his TV show The Apprentice and giving million-dollar-a-pop speeches on how to be successful in real estate for The Learning Annex. Trump was so out of touch, he opened a mortgage company just as the nation began to acknowledge that most real estate was overvalued.
Thousands of people were buying Trump University course materials or paying to hear Trump talk in person. Yet while Trump was telling his students to buy real estate, most of what he was doing was selling — or barely holding on.
His casino holdings in Atlantic City were going through the third of five bankruptcies, and he was selling off a 77-acre project on Manhattan's West Side, as well as a chunk of his holdings in his office building on 40 Wall Street.
"He was very prominent in the 1980s and into the 1990s and a little bit in early 2000s, but really by 2005 he wasn't very active in development anymore, and even with Trump Soho, his last Manhattan development, it was a licensing deal more than anything else," said Gabby Warshawer, director of research for real estate website CityRealty.
During the mid- to late-2000s, projects that Trump had announced with great fanfare in Las Vegas, Tampa, Honolulu and Atlanta, among others, used money from other investors. Most were never completed. Funding dried up when banks stopped lending because of the credit crunch and housing crisis.
The one project the Trump family did take an ownership stake in was in big financial trouble by 2008.
The Trump International Hotel and Tower in Chicago owed a $40 million payment (that Trump personally guaranteed) on its construction loan. Instead of paying, Trump sued the bank, claiming the real estate market's demise was essentially an Act of God, telling the New York Times that "the real estate market...suffered a severe downturn."
And yet just a few months before that, Trump's daughter Ivanka was touting the strength of the market on a trip to Israel.
"Now is the time to buy in the U.S. Prices are down, there's been a general plateau, but they are going to go right back up again," Ivanka Trump told Haaretz.com in 2008.
Yet it would take years for the real estate market to recover from the housing crisis, according to Jonathan Miller, President of real estate appraisal firm Miller Samuel Inc.
Trump didn't seem to remember what he'd told his Trump U students on his learning CDs. He contradicted himself in a 2008 National Geographic documentary, saying after the collapse of the housing market that he had predicted it. That contradiction was pointed out in February by Buzzfeed.  
"I spotted the property bubble and I would tell people don't buy a house now, it's too expensive, it's going up too much," Trump said in the documentary.