The Takeaway
Donald Sterling's Racist Comments Reverberate Across the NBA and Beyond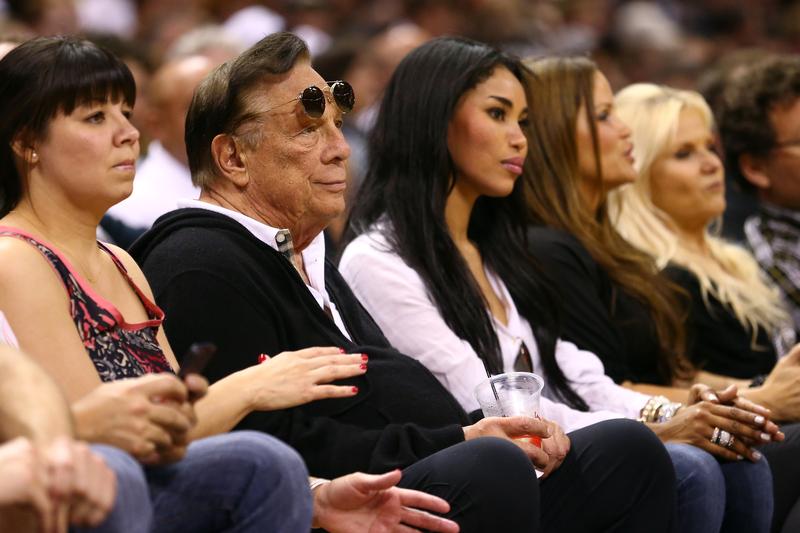 The NBA is dealing with the fallout of some harsh news—over the weekend, TMZ released audio of Los Angeles Clippers Owner Donald Sterling reportedly making a myriad of racist remarks to his girlfriend.
The audio reveals a man purported to be Sterling chiding his girlfriend for appearing in public with black people and bringing them to "his games." Specifically, Sterling was referring to a picture taken of his girlfriend with hall of famer Magic Johnson, who quickly responded to the tape with understandable disgust on Twitter.
The comments have reverberated around the league and beyond. The Clippers are currently in the playoffs and, despite calls from folks like Keith Olbermann and Jesse Jackson for the team to boycott, players took to the court last night for a match up against Golden State—a game they lost by a wide margin.
Though the team took to the court, players responded to the comments by turning their warmup jerseys inside-out. Clippers Coach and President Doc Rivers has said that the NBA must investigate and take action.
President Barack Obama has also weighed in on the controversy. When asked about the comments at a news conference with Malaysian Prime Minister Najib Razak on Sunday, President Obama denounced the Sterling's rhetoric, saying the remarks were "incredibly offensive."
"When ignorant folks want to advertise their ignorance, you don't really have to do anything, you just let them talk. That's what happened here," the President said.
Weighing in on how the league may respond is Sports Commentator Ibrahim Abdul Matin.
What do you think of the situation? Vote in our poll below.