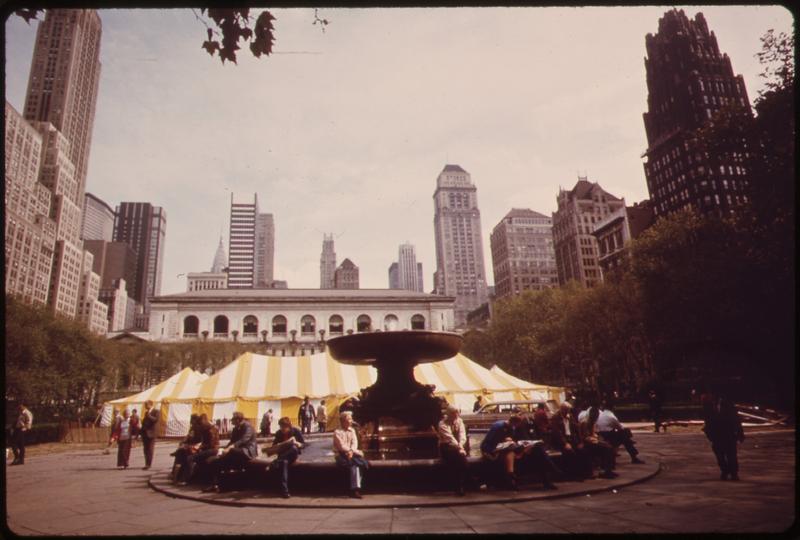 Don Draper probably isn't hustling into the 1970s, but rumor has it this season's Mad Men might end at the dawn of that tumultuous decade. What did New York actually look and sound like at the time? We resurrected an audio tour guide of midtown Manhattan from 1971 that offers a clue.
Produced by Pan American Worldwide Airlines, the guide is oddly sunny, given that the prevailing narrative of the era is of a city in turmoil: economic stagnation, historically high crimes rates, a failing subway system, poor social services, riots, blackouts. We learn instead that Madison Square Garden cost more than $100 million to build, that Penn Station has a "magnificent circular arena," and that 42nd street, with its skyscrapers and open spaces, is a "showplace of the city."
There are 19 spots on the tour, including vestiges of old New York like the Fur District and the Millinery District (600 hat companies were once housed there!). We've plotted them all on the interactive map below. Take a listen, and if you're so inclined, dig out your platform shoes and make the trek yourself. Slideshow images courtesy of NYPL Digital Galleries.