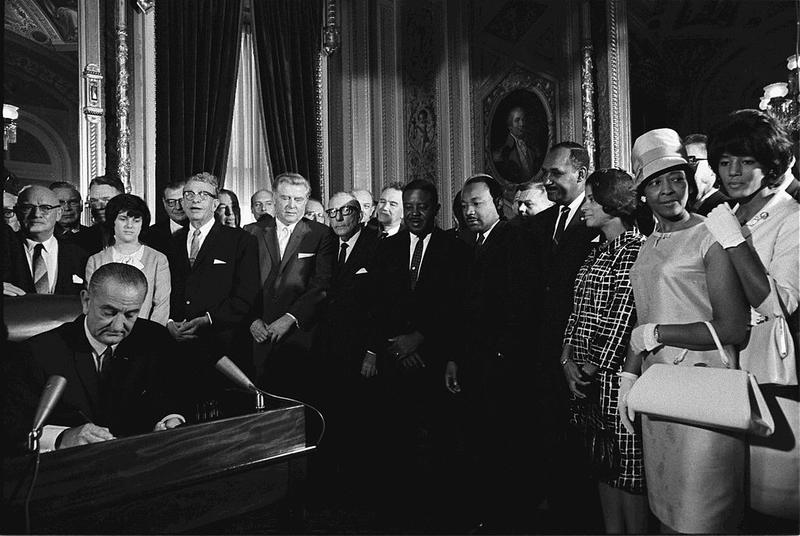 This week, the United States Department of Justice (DOJ) sued North Carolina over the state's restrictive new voting law.
The DOJ says the law is discriminatory, abridging poor, elderly and minority citizens of their right to vote. Among other things, the law requires voters to use special government IDs, cuts back on early voting, and eliminates same-day voter registration.
The lawsuit is part of a larger effort by the President Barack Obama's administration to protect minority voters in the months after the Supreme Court invalidated a key provision of the 1965 Voting Rights Act. The court's decision made states more free to enact changes in voting procedures without federal approval.
Michael Tomsic is a reporter for WFAE in Charlotte, North Carolina and Kareem Crayton is a professor of law at the University of North Carolina law school. Together they explain what the sweeping voting law entails and why the department is challenging it.