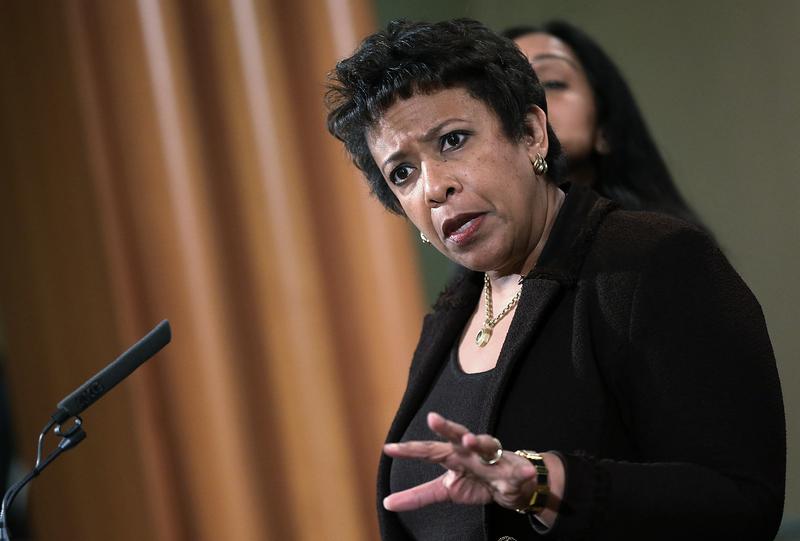 Click on the audio player above to hear the full interview.
On Monday, the U.S. Department of Justice announced that is launching an investigation into the Chicago Police Department.
"The Department of Justice is committed to upholding the highest standards of law enforcement throughout the United States," Attorney General Loretta Lynch said. "Today, I am announcing that the Department of Justice has opened an investigation into whether the Chicago Police Department has engaged in a pattern or practice of violations of the Constitution or federal law."
The DOJ's announcement comes on the heels of widespread outcry over the Chicago Police Department's handling of the Laquan McDonald case. In 2014, 17-year-old McDonald was shot by police 16 times in 15 seconds.
At the time of the incident in October 2014, Rahm Emanuel was looking ahead to a hotly-contested mayoral election in February 2015, which he would later win in a run-off in April.
A week after the runoff, the city of Chicago awarded a pre-emptive $5 million settlement with McDonald family, which included a clause to keep video footage of the shooting confidential.
The timing of the confidentiality agreement has raised questions about a cover-up. Last month, a judge ordered that the video of the shooting be released, but here are also other allegations swirling that Chicago police intentionally deleted other video footage that may have been key to the case.
"We understand that the same systems that fail community members also fail conscientious officers by creating mistrust between law enforcement and the citizens they are sworn to serve and protect," Lynch told reporters on Monday.  
In examining that comment made by Lynch, Rob Wildeboer, senior editor for WBEZ Chicago, says it's important to read between the lines.
"I think Attorney General Loretta Lynch makes a really interesting point that has been borne out by data released recently by the Chicago Police Department," he says. "[Data shows that] the vast majority of officers are good officers, and a small number of them rack up a huge percentage of the complaints against officers. The probe by the federal government is going to go at something that has long been a problem in Chicago, which is police discipline and a lack of oversight and transparency in that discipline system."
Though the McDonald case has triggered this investigation, Wildeboer says the DOJ review will go much deeper than on incident.
"This investigation is not just going to focus on one case," he says. "It's not just about Laquan McDonald and how he was shot down. The city released several police reports this past weekend, and there were five officers that kind of all gave the same narrative about how Laquan McDonald was attacking officers, and that when he was shot and down on the ground, how he was still trying to get up and trying to attack officers. That provides, on paper, a justification for why police shot him. But it's a narrative that just isn't borne out by the video that we've seen."
In addition to examining the McDonald case, Wildeboer says the DOJ will investigate inconsistencies that have come to light in a number of other cases.
"We have an agency called the Independent Police Review authority—they investigate incidents of police shootings," says Wildeboer. "Out of 400 investigations in the last eight years, they've found only two police shootings unjustified—the rest were all [deemed] good shootings. I think this Department of Justice Investigation is going to take a look back at that and provide some serious oversight, which has been lacking for decades in Chicago."
Last week, Mayor Emanuel said a potential DOJ investigation would be misguided, but he reversed course on Monday, saying that welcomed today's announcement.
"It's way too late for him to be proactive in this," says Wildeboer. "He is reacting to this all over the place. At this point, Attorney General Lynch can say she's looking to cooperate with local folks, but she doesn't need their cooperation—at this point they have jurisdiction to come in and look at police practices. If the city of Chicago doesn't agree to do what the Justice Department thinks they ought to do, then they can just go in front of a federal court that can enforce the changes that the Justice Department wants to implement."