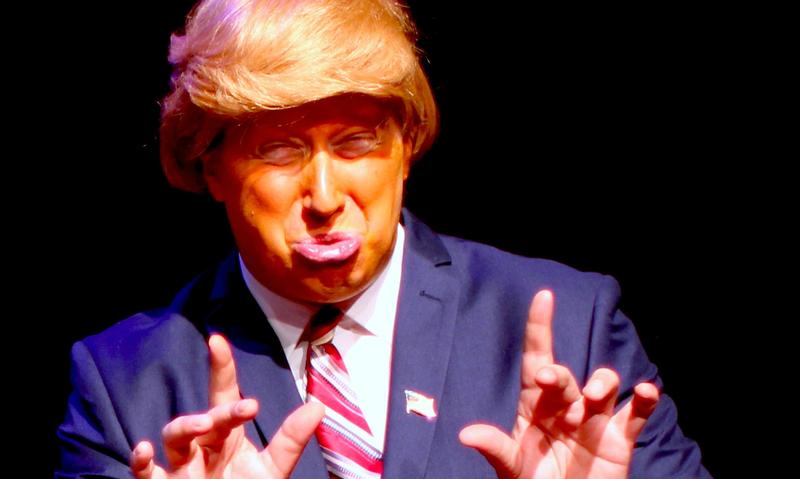 Since the start of this election season, Donald Trump has become a part of every impressionist's repertoire: Jimmy Fallon, Taran Killam, and even the Dalai Lama have done their best impersonations of the Republican presidential nominee. So what's the secret to a good Trump impression?
Actor and improviser David Carl has been playing Trump since 2015, and he gives us a crash course in mimicking The Donald.

"It's the cadence of someone who wants to control the room," he says. And one key element of that cadence is its rapidly shifting tone. "If someone's thinking he's blustering too much, he might change it to 'You know, it really is sad. Isn't it sad? So sad.' And then he immediately switches to the aggressor: '"The New York Times?" I'm coming after you.'"
Carl also explains how Trump jumps from non-sequitur to non-sequitur. "He says 'by the way' when things aren't connected: 'By the way, nobody's better than clean coal than me. By the way, China is great. By the way, they're gonna pay for the wall in Mexico.'" Carl adds, "It's a terrifying voice."