The Takeaway
In 2016, What Does a Mandate to Govern Even Mean?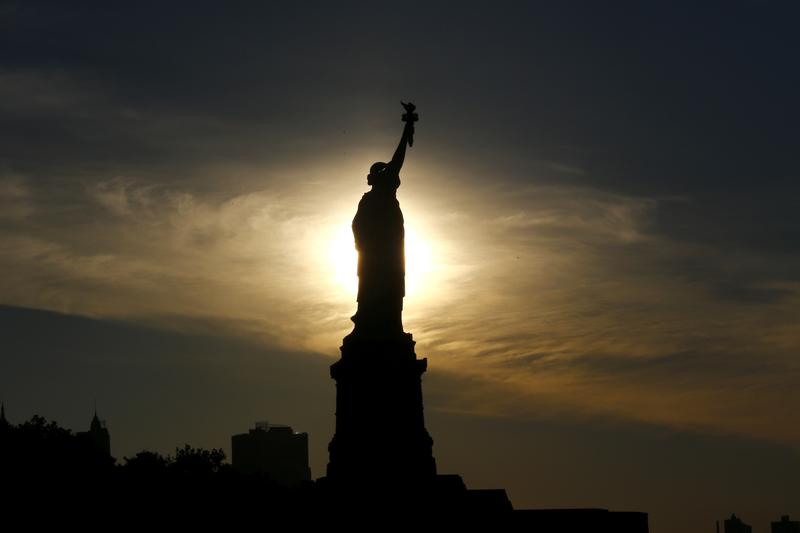 Click on the 'Listen' button above to hear this interview. 
One month ago today, Donald Trump walked away from election night with 306 electoral votes — a number that far exceeds the required 270 needed to secure the presidency. There's still time before the Electoral College meets on December 19th to cast their formal vote for the Republican candidate, though any result other than a Trump victory remains highly unlikely.
Meanwhile, votes continue to be counted. Hillary Clinton is now leading the president-elect by more than 2.7 million in the popular vote. In 2004, Al Gore lost to George W. Bush after winning the popular vote by a little more than 540,000 votes.
So, who has the mandate to govern in this case? Legally, of course, the Electoral College decides that it's Trump. But who is representing the millions more who voted for Clinton, and in a country where barely half of the voting age population shows up at the polls, can there ever be a mandate?
For answers, we turn to Newton Minow, an American attorney, vice chair of the commission on presidential debates, former chair of the Federal Communications Commission and recipient of this year's Presidential Medal of Freedom.
"Public interest — that's been the heartbeat of his life's work," President Obama said at last month's Medal of Freedom ceremony. "Advocating for the residents of public housing, advising a governor and Supreme Court justice, cementing presidential debates as our national institution, leading the FCC."
Minow says there's a great deal of work to be done when millions of people don't vote, millions more couldn't find a candidate that was likable, and we now have millions who voted for a winner in one sense, who cannot claim the presidency.