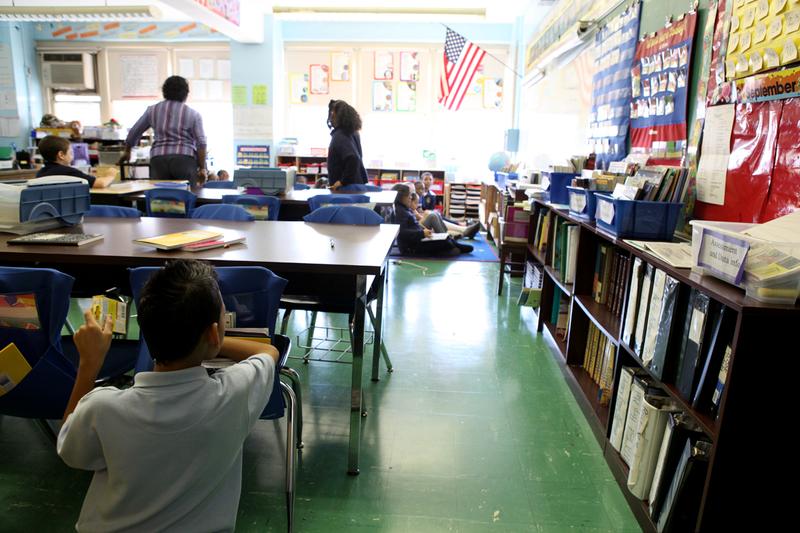 The Department of Education said Thursday that it has identified 252 buildings with a type of fluorescent light fixture that may contain PCBs. This comes after a settlement in which the D.O.E. agreed to expedite the removal of other lighting fixtures which included toxic PCB's from hundreds of schools.
The city said these 252 buildings have high intensity discharge (HID) lighting, which, according to the D.O.E., is less common than the T-12 fluorescent lights that were the fixtures originally targeted for the PCB removal plan at more than 700 school buildings.
Education officials said in an email that the HID lighting is generally found in "limited" parts of the school building, including gyms and auditoriums, as opposed to classrooms.
In May, the D.O.E. settled a lawsuit brought by the group New York Communities for Change on behalf of parents, who claimed that the city was not moving quickly enough to remove old light fixtures containing the chemical PCBs, or polychlorinated biphenyls. As part of the settlement, the D.O.E. said it would replace old fixtures in hundreds of buildings by the end of 2016, well ahead of its original timeline of 2021.
The Department of Education reported on Thursday that it replaced light fixtures at 132 school buildings over the summer. It planned to continue work at another 77 buildings this fall, and another 87 buildings in the spring.
For the list of schools where light fixtures have already been replaced, click here. 
PCBs were banned from new construction in 1979. Long-term exposure can lead to cancer and affect immune and reproductive systems.