Doctor Who Allegedly Bribed N.J. Senator Menendez Has Been Convicted of Fraud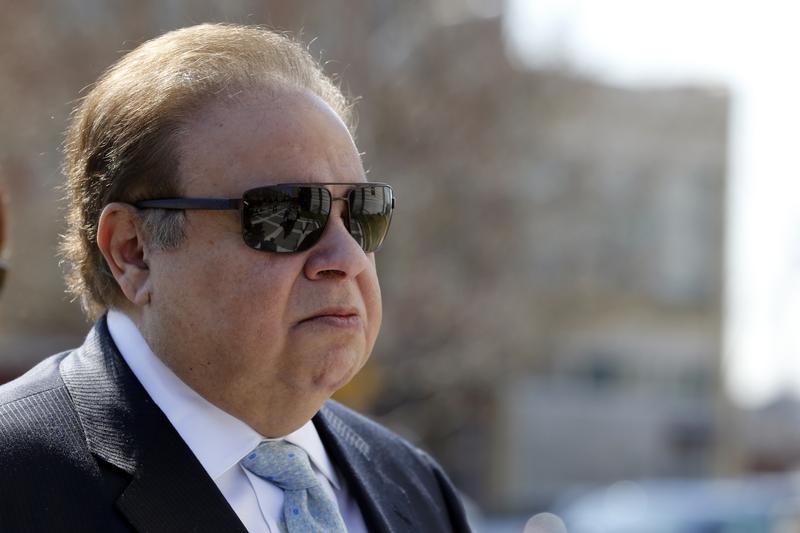 A prominent Florida eye doctor accused of political corruption was convicted of Medicare fraud Friday, increasing the odds that federal prosecutors could pressure him to testify against New Jersey Democratic Sen. Bob Menendez.
Dr. Salomon Melgen faces 15 to 20 years in prison on 67 counts, including health care fraud, submitting false claims and falsifying records in patients' files, unless he offers or accepts a deal before his sentencing, scheduled for July 14.
Sen. Menendez denies any wrongdoing. His defense attorney, Abbe Lowell, said he spoke with the senator after the verdict, "and he is saddened for his long-time friend and is thinking of his family on this difficult day."
"As we have known for the past two years, the issues involved in Dr. Melgen's case in South Florida had no bearing on the allegations made against the Senator, and this verdict will have no impact on him," Lowell's statement said.
Melgen and Menendez face trial on Sept. 6 in New Jersey on charges the doctor bribed the senator for favors, including intervention in a billing dispute with Medicare.
Prosecutors convinced jurors the doctor stole up to $105 million from the federal medical insurance program between 2008 and 2013 by performing unneeded tests and treatments on mostly elderly and disabled patients.
Melgen became politically active in 1997, when he treated Florida Democratic Gov. Lawton Chiles, who appointed him to a state board.
He was soon hosting Democratic fundraisers at his 6,500-square-foot (605-square-meter) North Palm Beach home. That led to his friendship with Menendez, during which Melgen paid for trips he and the senator took to France and to the doctor's home at a Dominican resort.
Menendez reimbursed Melgen $58,500 after the trips became public knowledge.
Federal prosecutors say Melgen's gifts to Menendez were actually bribes. In return, they say, the senator obtained visas for the married Melgen's foreign mistresses, interceded with Medicare officials investigating his practice, and pressured the State Department to intervene in a business dispute he had with the Dominican government.
"Dr. Melgen's case focused solely on the day-to-day operations of his medical practice and the private care of his patients - specifics of which the Senator could not be aware, nor has it ever been suggested otherwise," Lowell's statement said.
"From the beginning, Senator Menendez has been clear that he has always acted in accordance with the law and in his appropriate legislative oversight role as a member of Congress. When all of the facts are heard, he is fully confident that a jury will agree and he will be vindicated."
Herb Jackson, Washington correspondent for The Record newspaper and a longtime Menendez watcher, spoke with WNYC's Richard Hake about where this case goes from here, and what it means for the senator politically.