SchoolBook
Doctor Tackles Safety on NYC High School Sports Teams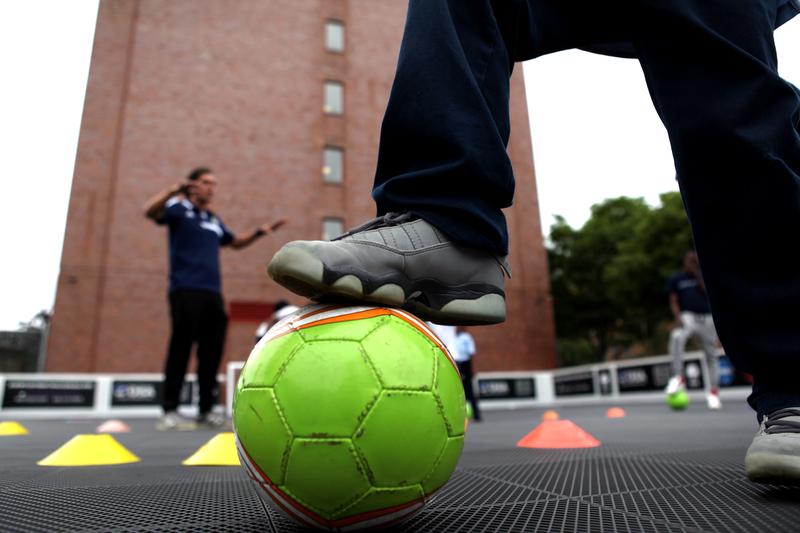 The city's public school sports league, the PSAL, recently named Dr. Dennis Cardone as the first-ever chief medical officer to help expand health and safety outreach efforts among sports teams. 
"This is a very important step in working with Cardone and his colleagues on health and safety," said Eric Goldstein, who heads School Support Services at the Department of Education, including the PSAL. "It's the next step [I think] in our evolution."
Cardone specializes in sports medicine at the NYU Langone Medical Center. As as adviser to the PSAL, he helped broker a partnership with Bellevue Hospital Center called Partners for Youth that allows student athletes to use the hospital facilities.
As chief medical officer, Cardone said he would focus on better training staff who work with student athletes on how to prevent, identify and treat common injuries.
"A big part of what we're doing right now is concussion education -- recognition of concussion and appropriate treatment of the potentially concussed athlete," Cardone told WNYC. 
None of the city's schools have full-time athletic trainers, and just a handful have part-time trainers, so Cardone said it's important to bring safety education to coaches, staff and even students themselves.
"They've done a great job up to now," Kenny Pretlow who will be the head basketball coach at Abraham Lincoln High School in Brooklyn this fall after working as an assistant coach for 12 years.
Pretlow said he gets first-aid training every three years with annual refreshers and CPR and defibrillator training every two years. Two years ago, he said the PSAL added information about dealing with and recognizing concussions as part of that training.
"They've made sure every school has got every player, all the teams, covered as best they could for safety," he said.
Another basketball coach agreed that the PSAL has been providing health and safety training thus far but added that more would be good. After all, with high school sports there's a particular element of unpredictability and concern. 
"We're always walking on egg shells," Marc Skelton, who works at Fannie Lou Hamer Freedom High School, said. "These are young bodies going 90 miles per hour. Anything can happen."