Do Young People Care About Trump and Clinton's Age?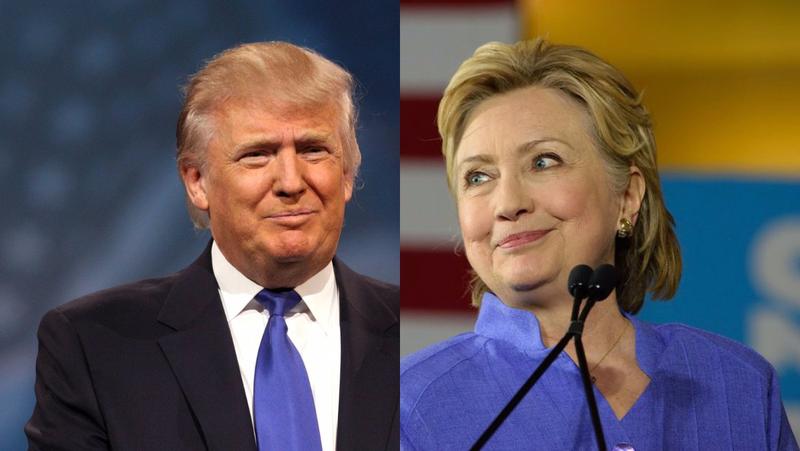 If Donald Trump wins the election this fall, he'll be the oldest U.S. president ever elected, at age 70. If Hillary Clinton wins, she'll be 69, eight months younger than Ronald Reagan was when he was elected. Clinton's health has come under renewed scrutiny after she nearly collapsed at the 9/11 Memorial yesterday, before taking time off from the campaign to recover from pneumonia. 
WNYC did a thoroughly unscientific survey of young people to find out if this matters to them at all.
"It is concerning when you see there's health issues because you don't know how the Vice President is going to run. You're listening to mostly what the person running for president is saying. Maybe someone that is 50 might be able to be more energetic and can deal with more health issues than someone that is 70, but maybe knowledge also plays a part if you're older."
-- Chris Collado, 18, from Queens.
"My mother had pneumonia and I know what it's like. It's rough. So the fact that she was still going to that tribute for 9/11 shows she cares and that she has a lot of dedication and she clearly puts this country first."
-- Michelle Mawere, 18, from Long Island.
"I think they're both, health-wise, fit to do their job right now at least for one term, so I don't think it should be a determining factor at all between the two of them."
--  Jaime Rivera, 20, from San Juan, Puerto Rico.
"Her little episode yesterday just shows me that she's human and I think that's what a lot of people have to see from her right now."
-- James Rodriguez, 20, from San Antonio, Texas.