Do You Like the Met's New Fountains? How About Their Politics?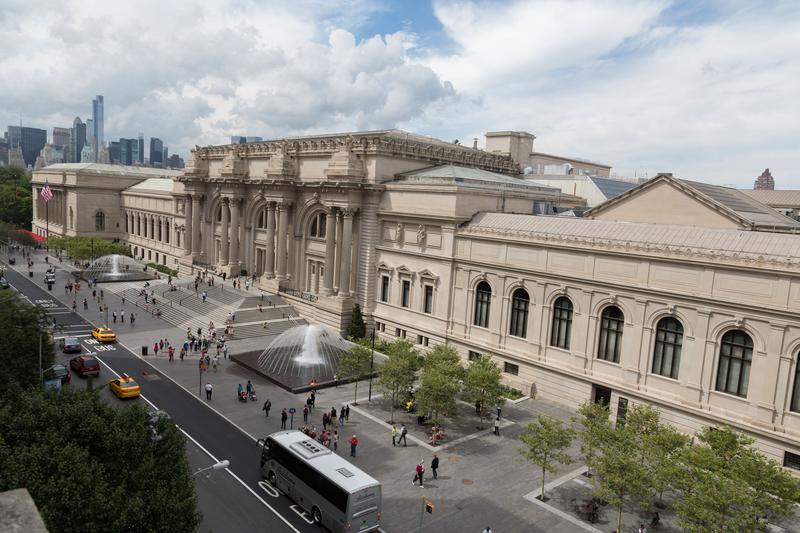 After a two-year redesign and reconstruction, the Metropolitan Museum has two state-of-the-art fountains — but they come with controversy.
They are part of a new plaza that stretches along Fifth Avenue from 80th to 84th streets and includes 106 new trees, tables and chairs, and a row of benches shaded by large, red umbrellas. 
But the plaza is named after David H. Koch, the Met board member and controversial political conservative who footed the whole $65 million bill. Some people protested that Koch's name was inscribed on both fountains, in golden letters.
In this interview, art critic Deborah Solomon said she agrees with those protesting. "I would have preferred if his name had gone inside, in the lobby. I don't think the Met should be turned into an advertisement for him," she said.
Solomon believes most New Yorkers disagree with Koch's crusade against the Affordable Care Act and with his opinion that social security should be dismantled. His name brings up "unpleasant associations, and I think the Met should have taken that into consideration instead of pandering to him," she said.
Harold Holzer, the senior vice-president for Public Affairs at the Met, said Koch didn't ask for the naming. "He just said: Please, give this building the kind of fountain that it deserves," he said.
What do you think?  Are you OK with the Met's new plaza being named after David H. Koch? Why or why not? Join the conversation.