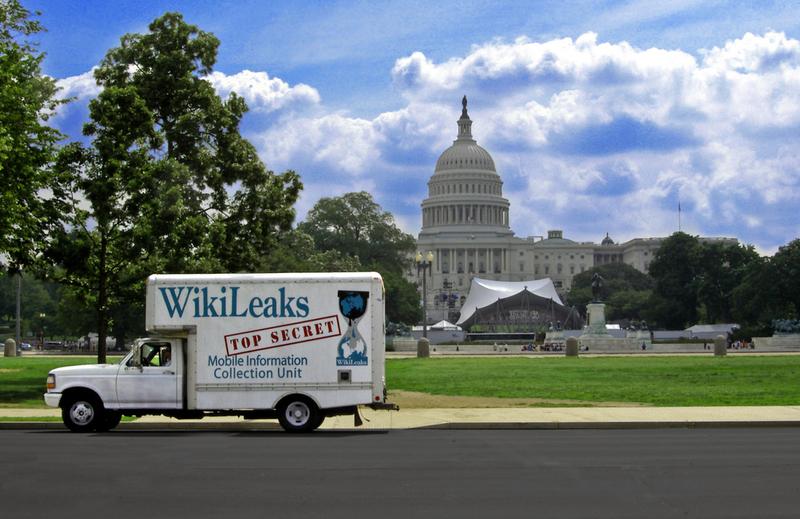 Click on the 'Listen' button above to hear this interview. 
The latest slew of leaks coming out of the White House is just one of many looming problems of the Trump Administration.  
Yet, while leaks to the media have become a hallmark of American political culture in the past, in the day of "fake news," public perception varies widely about what to trust.
When President Trump delivered the commencement address at the U.S. Coast Guard Academy on Wednesday, he lamented about his long time distrust of American media 
"Never, ever, ever give up," the president said. "Things will work out just fine. Look at the way I've been treated lately — especially by the media. No politician in history — and I say this with great surety — has been treated worse or more unfairly."
Part of the "unfair" treatment the president is describing has come in the form of leaks from inside the White House to the press. They were small at first, with reports of the president watching television alone in his bathrobe, his aides conferring in the dark because they couldn't figure out the lights.
Those quickly grew to leaks about agitated phone conversations with world leaders, reports of former National Security Adviser Michael Flynn's conversations with Russian Ambassador Sergey Kislyak, and just this week, the contents of a memo written by fired FBI Director James Comey describing the president's request that Comey let the Russia investigation go.
The leaks have created a swirl of chaos and confusion around the Trump White House. Aides find the leaks exhausting to keep up with, and Congress finds them alarming and distracting to their agenda.  
Do leaks help or hurt democracy? Paul Rosenzweig, an attorney, a homeland security consultant, a former deputy assistant secretary for policy in the Department of Homeland Security, and co-editor of "Whistleblowers, Leaks and the Media: The First Amendment and National Security," weighs in.