When This Former First Lady Was a DJ on WNYC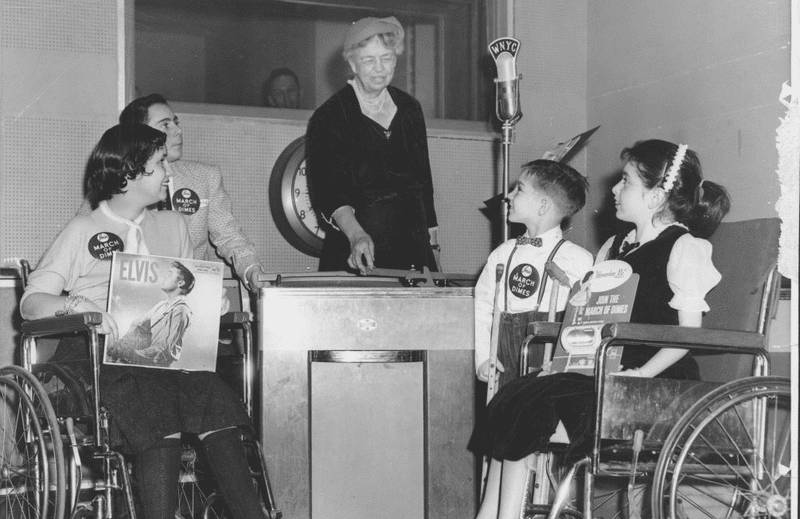 What's the best way to drum up interest for charity? You get the former First Lady on the turntables to take some requests, of course.
In 1957, Eleanor Roosevelt was on WNYC for a guest DJ set that was basically Total Request Live '50s style. 
While on the air, Roosevelt took requests and spun the favorite songs of the kids with polio who joined her in the studio. The children really liked Elvis and Harry Belafonte, which apparently was out of the ordinary for WNYC to play at the time.
Maybe next time Lin-Manuel Miranda drops a rap at the White House, he can give a shout out to the FLOTUS' original DJ flow.
This audio is courtesy of the New York City Municipal Archives.