Disciplinary Trial Begins for Officer in Ramarley Graham Shooting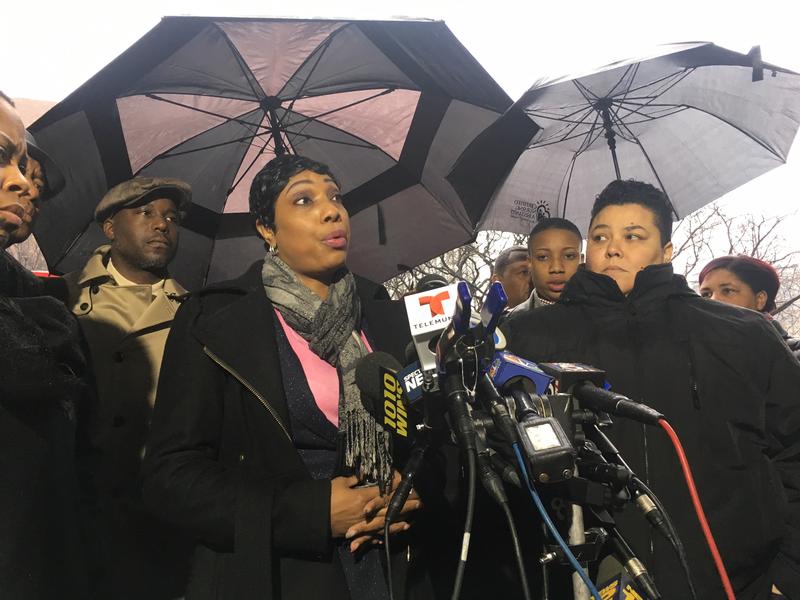 A disciplinary trial for Richard Haste, the officer who fatally shot Ramarley Graham in 2012, began Tuesday, with both sides laying out the details of their cases. 
The NYPD is seeking to have Haste fired for what lawyer Beth Douglas called "poor tactical judgment."
In opening arguments, she said Haste failed to secure the building Graham had entered and to call for backup before breaking in to his apartment. She said there were safer ways to get Graham to come out.
Haste's attorney, Stuart London, called the case tragic, but said the outcome could have been avoided if Graham had followed Haste's orders. He said Haste called out, "Stop. Police. Show me your hands," several times, and only fired his weapon when he saw Graham reach into the waistband of his pants.
London said officers believed Graham was armed.
Later, police determined Graham was not armed. They found marijuana in the toilet of his bathroom.
Friends and family members packed the courtroom on Tuesday. During a break in the proceedings, Graham's mother Constance Malcolm addressed the press outside. She said she's still fighting for justice nearly five years after Graham's death. She also said she wants to see Haste fired.
"This man murdered my son for no reason," she said. "He broke into my home. He shot my son in front of his brother, 6 years old, and his grandmother."
The city settled a wrongful death suit with Graham's family for nearly $4 million. Federal authorities declined to take up the case. Haste was placed on modified duty, and is expected to testify at his disciplinary trial.
With the Associated Press