Disability Benefits Restored for New Firefighters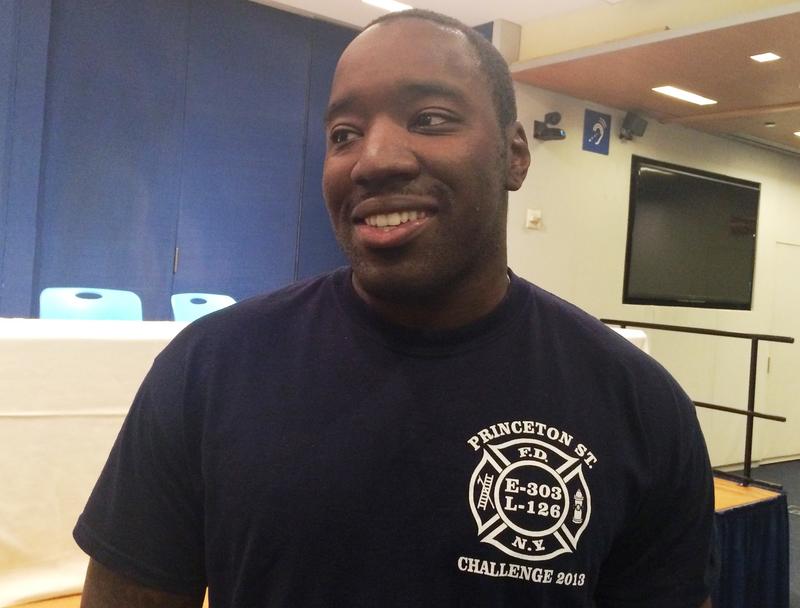 When the alarm sounds in the firehouse, Andre White moves fast. He doesn't have time to consider the possible dangers he'll face.
"You never know what's going to happen," the 29-year-old member of Engine 303 in South Jamaica, Queens, said Thursday. "It's all the unknown."
But the risk of permanent injury weighs on him. It certainly did after a shoulder injury sidelined him for six months.
"I'm thinking, 'What if my shoulder's not the same? What if I can't go back to work? Then what am I going to do? Can I survive off 44 percent." That percentage of his salary was just about what he would have gotten if he were permanently disabled, because he was hired after June 2009. That's when disability benefits were cut for future FDNY hires.
That changed Thursday when a bill that restores benefits for an estimated 2,300 firefighters hired in the last seven years was signed by Gov. Andrew Cuomo at a press conference in Lower Manhattan. Cuomo said the city has to support those who risk their lives. More than 300 members of the Uniformed Firefighters Association of Greater New York came out to support the bill signing.
Tom Butler, a spokesman for the union, said disability protections were reduced in June of 2009 to roughly $10,000 a year. He said an intense lobbying effort began in 2015 to reclaim full protections.
White said it doesn't change how he does his job. "Regardless of the situation, we're going in," he said. "But it's more comforting knowing that if anything happens, my financial future and that of my family is taking care of—just in case."
The bill signing happened just blocks from where the Twin Towers fell, and comes a week before the 15th anniversary of the Word Trade Center attacks—a time when the nation often reflects on the risks and heroism of firefighters, police and other rescue workers.
White was in high school on September 11th. He recalled being sent home and watching the disaster unfold on cable television.
"We see the firefighters go in the towers, see the buildings come down, see the rigs destroyed," he remembered. The images of the firefighters moved him, "just seeing the respect that they got post-9/11. That's what made me want to join the department."
He has been a firefighter now for three years.