Diplomatic Spat With Turkey Inflames Nationalist Tensions Ahead Of Dutch Election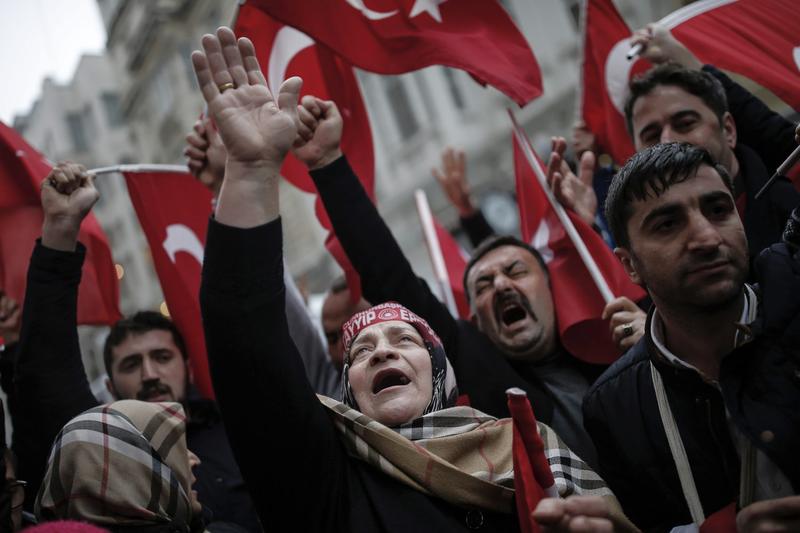 Turkey and the Netherlands are embroiled in a diplomatic row over immigration just days before the Dutch elections. The Dutch government blocked two Turkish foreign ministers from campaigning in the Netherlands this weekend, prompting violent protests across Rotterdam and Istanbul. The Turkish ministers were in Europe to campaign for an April referendum that would expand the powers of Turkey's President, Recep Tayyip Erdoğan.
About 400,000 Dutch residents are of Turkish origin. "Go away and never come back," anti-Islam populist candidate Geert Wilders tweeted, "and take all your Turkish fans from The Netherlands with you please." Turkish Foreign Minister Mevlüt Çavuşoğlu responded by accusing the Dutch of "fascism."
Here & Now's Meghna Chakrabarti speaks with Gerrit Voerman, professor of law at the University of Groningen (@univgroningen), about Turkish-Dutch relations and the upcoming elections in the Netherlands.
Copyright 2017 NPR. To see more, visit http://www.npr.org/.