The Dinner Party Download: Holiday Special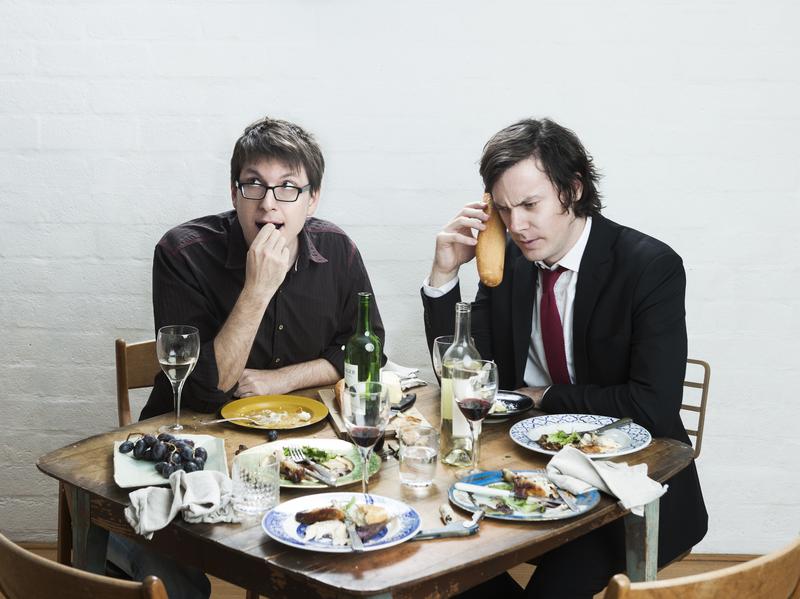 Hosts Rico Gagliano and Brendan Francis Newnam offer this special episode of The Dinner Party Download stuffed with holiday goodness. Treat yourself to a Yuletide playlist, etiquette tips for a work party snafu (and maybe how to create a memorable one), and a little-known chestnut of holiday history.
Plus, hear conversations with special guests both nice and (delightfully) naughty, including Zooey Deschanel and M. Ward of She & Him, food whiz Alton Brown, and a large, gregarious, bearded man named Nick who comes from a cold place and makes things out of wood in his workshop. That's right: actor and carpenter Nick Offerman!
Listen Friday, December 23 at 9pm on 93.9FM