The Takeaway
For Communities, Digital Divide Remains As Domain Names Enter New Era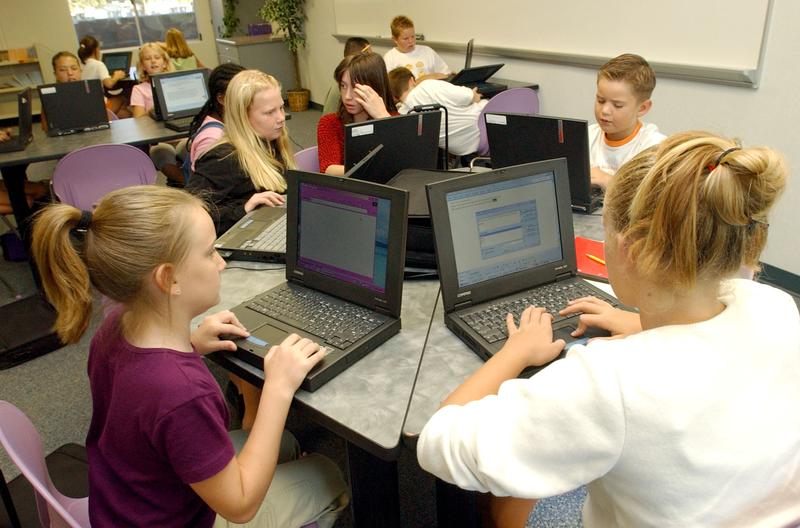 The web as you know it is getting a new look.
About 1,000 new generic top-level domain names, or gTLDs—the last bit of an internet address, such as the .org in TheTakeaway.org—are coming into existence. It's being called history's largest expansion of  gTLDs, and internet users can now expect to see web addresses that end in things like .build, .college, or .wedding. As of today, anybody will be able to create and start running a website on these new domains. 
These new domain names are being birthed because it seems that the internet—or the .com, at least—is running out of space. There are so many web addresses ending in .com that people and businesses have to struggle to find a suitable one.
Joining The Takeaway to explain are Cyrus Namazi, vice president of Domain Name System Services at ICANN – the Internet Corporation for Assigned Names and Numbers and Michael Froomkin, professor of law at the University of Miami.
Web Equality: Are We Leaving Communities Behind?
As the select few scramble to buy up new domains, many Americans are left without any internet access entirely.
Tomorrow, the Federal Communications Commission will announce plans to double a fund dedicated to bring broadband internet connections to schools and libraries.
It's a goal President Barack Obama reiterated in his State of the Union address last week, and it includes plans to improve web speed for 99 percent of U.S. schools in five years.
But while school districts are stepping up their technology initiatives with the help of federal funding, many communities remain wirelessly unplugged.
Pew Research Center's Internet & American Life Project reports that among households with incomes of $30,000 or less, only 54 percent have access to broadband at home. Additionally, one-third of those making less than $20,000 a year do not go online at all.
Wireless internet isn't a necessity, and for America's poor it certainly falls below food, clothing and a place to stay when it comes to a family's priorities.
But as teachers continue to assign online homework and research, the ability for unconnected students to compete or even keep up with their peers is virtually nonexistent.
New York is one city that has excelled in connecting its residents. In November, our friends at WNYC's New Tech City caught up with Bernie Williams and Joshua Stevenson, who operate one of the city's Housing Authority Wi-Fi vans that circulate in underserved neighborhoods.
Stevenson and Williams see a lot of job seekers during the day, and a lot of kids during after school hours.
And 1,200 miles away in Kansas City, Missouri, Michael Liimatta is working to improve connectivity in his community. Liimatta is the co-founder and president of the non profit organization Connecting for Good. He joins The Takeaway to provide a snapshot of the digital divide.