Soundcheck
Diane Birch: Emotive Pop, Impeccable Songwriting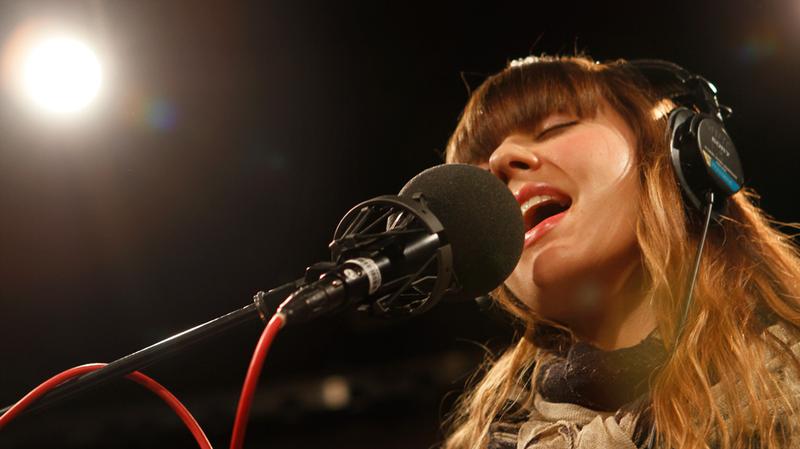 Singer-songwriter Diane Birch has had many angels in the music industry looking out for her. The first was Prince, who discovered Birch playing piano at the Beverley Hills Hotel in 2006. She's also collaborated with musicians from all walks of the industry -- including Questlove, Lenny Kaye, and Elvis Costello. But it was another industry vet — Dap-Kings drummer Homer Steinweiss — who helped her craft her sound on Speak A Little Louder, Birch's sophomore record. They met at a party as Birch was beginning to conceive the record. After a series of jam sessions, the record's sound started to coalesce around wealth of influences, from '80s pop to New Wave to classic rock.
Yet, that period was also difficult for Birch: she lost her father and went through a breakup her boyfriend. A sense of profound heartbreak is palpable throughout that record, but so is a feeling of hope, filtered through Birch's incredible piano, songwriting, and vocal chops. 
Hear Diane Birch perform pared-down renditions of songs from her album, Speak A Little Louder, in the Soundcheck studio.