The Development Formerly Known as Atlantic Yards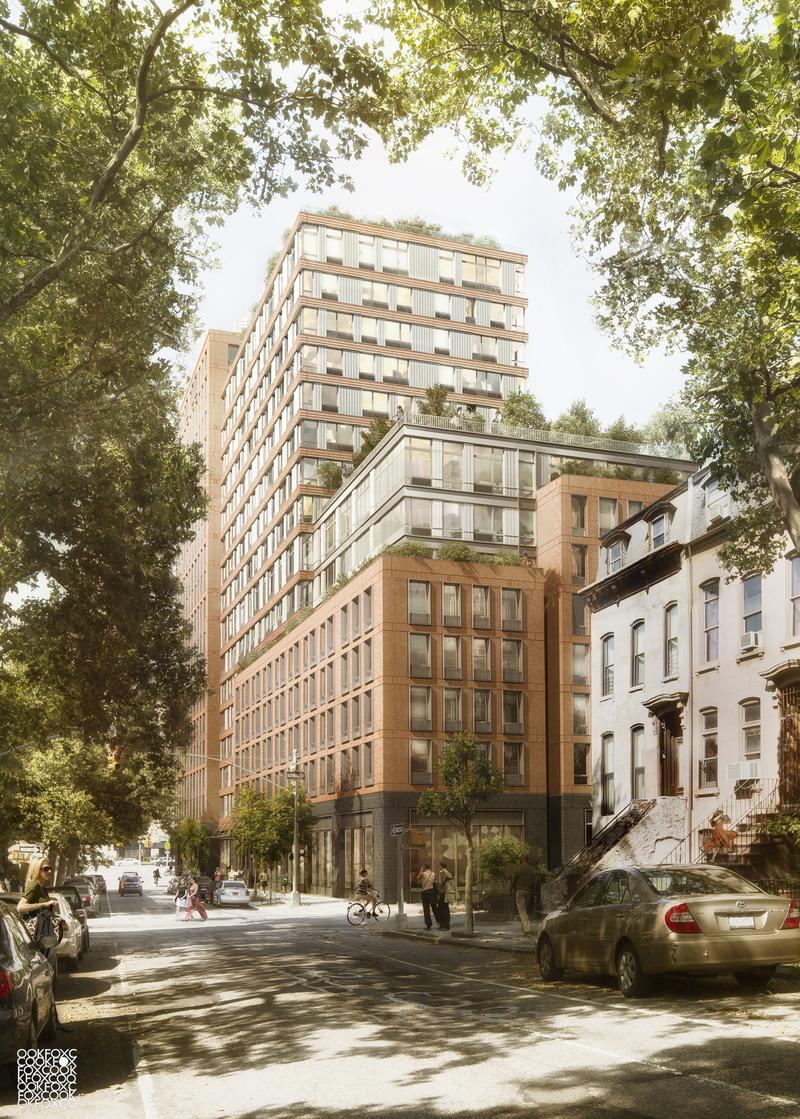 The Atlantic Yards project in Brooklyn is getting a new name.
Developer Forest City Ratner said the site, next to the Barclays Center, will now be known as "Pacific Park Brooklyn."
The new name refers to the 8-acre park planned at the center of the project, which the developer announced would be designed by Thomas Balsley Associates, a landscape architecture firm.
The move comes after Forest City finalized its partnership with Greenland USA, a subsidiary of Chinese company.
As part of the new name, a new architect has been hired as well, COOKFOX. The firm will design the next two residential buildings at the site. The first at 535 Carlton Ave. will have nearly 300 units and will be 100 percent affordable housing. Construction is expected to begin in December. The second building at 550 Vanderbilt Ave. will have nearly 275 units and will be a condo building.
"We understand greatly the need to bring housing to market quickly, especially affordable housing, and are very excited by the preliminary designs generated by our new partner, COOKFOX and Thomas Balsley Associates," MaryAnne Gilmartin, president and CEO of Forest City Ratner, said in a statement.
The project has been criticized by many in the community as well as some elected officials for its slow roll out of affordable housing, lack of public input, and heavy reliance on taxpayer subsidies.