The Takeaway
Forest Fire Leaves More Than 60 Dead in Portugal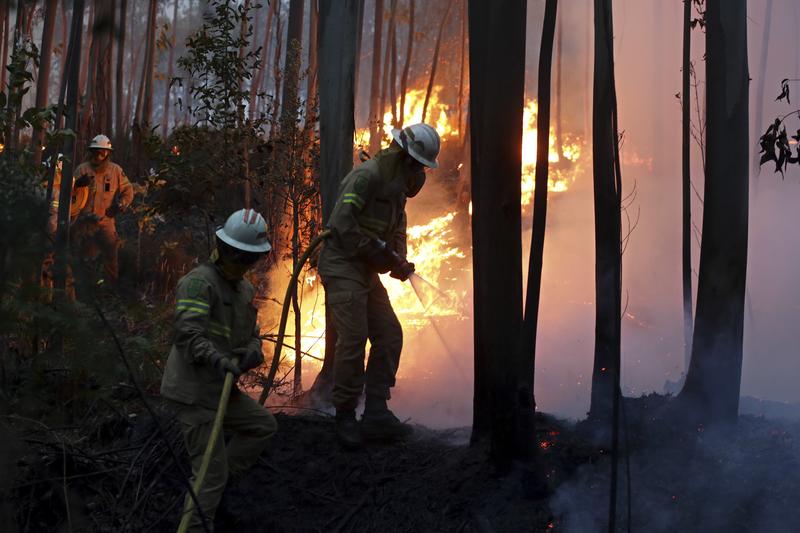 Click on the 'Listen' button above to hear this interview. 
Extremely dry conditions amid an intense summer heat wave caused a forest fire to spread in central Portugal over the weekend. At least 62 people lost their lives as a result of the fire, which started on Saturday afternoon in the Pedrógão Grande area, and continued to burn for over 24 hours. Roughly 700 firefighters, alongside 350 soldiers and several planes and helicopters, worked to limit the damage.
The fire is the worst to hit Portugal since 1966, when 25 soldiers died while attempting to put out a forest fire. In a statement to the press, Prime Minister António Costa said "the dimensions of this fire have caused a human tragedy beyond any in our memory." Costa also said he expected the death count to rise as rescue workers continue to assess the damage. Government officials believe that the fire started as a result of a rain-less lightning storm, not human activity.
As the country mourns those lost over the weekend, some environmentalists have begun to question whether the Portuguese government could have done more to prevent against such a large-scale natural disaster. Claudia Silva, a reporter for the Portuguese newspaper Público, joins The Takeaway to give the latest on the fire's aftermath.
This segment is hosted by Todd Zwillich.