Deutsche Bank Shares Plummet Amid Investor Fears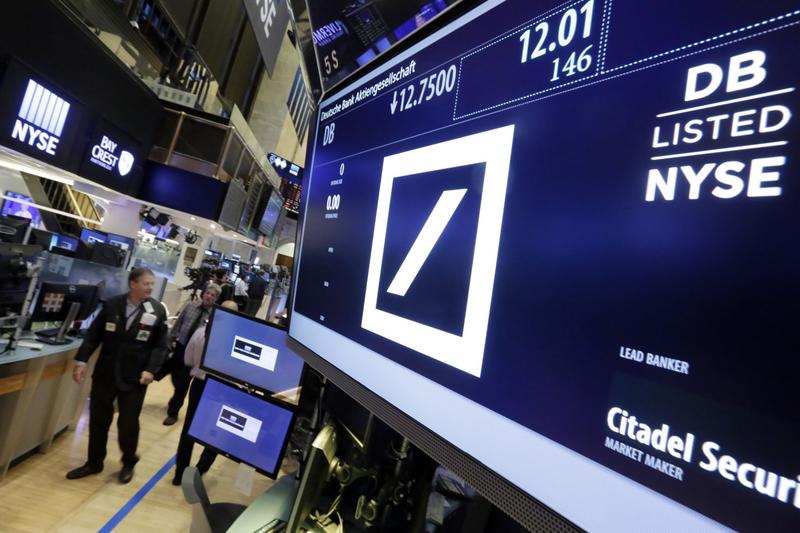 Stock in Deutsche Bank dropped 8 percent Friday morning, amid concerns over the financial health of the bank, the largest in Germany.
Earlier this month, anxiety about the bank heightened when the Wall Street Journal reported that the Justice Department was considering asking the bank to pay a $14 billion settlement over mortgage-securities cases.
Here & Now's Jeremy Hobson looks at what's happening with Curt Nickisch of Harvard Business Review.
Guest
Curt Nickisch, senior editor at Harvard Business Review. He tweets @CurtNickisch.
Copyright 2016 NPR. To see more, visit http://www.npr.org/.