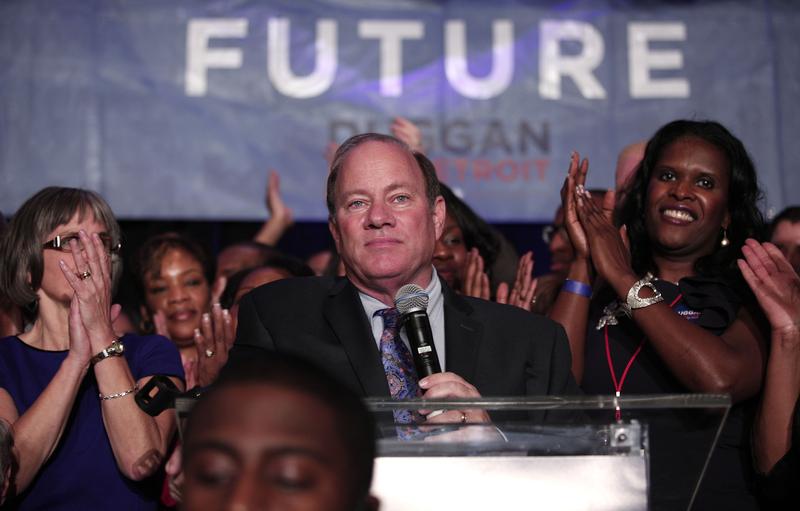 Mike Duggan got the call from voters in Detroit last night to be mayor of the troubled city.
With its list of lengthy problems, people are wondering: Who would want this job? A state-appointed emergency manager has been running the day-to-day operations of the city since it declared bankruptcy in July. Aside from ribbon cuttings and going to lunches at the garden club, what can a mere mayor do in the city of Detroit?
Despite the complex problems facing the city, Mayor-elect Duggan is apparently thrilled to be selected for the job.
Quinn Klinefelter, reporter for WDET in Detroit, discusses his city's new mayor, and the long list of problems the city's new leader will inherit.