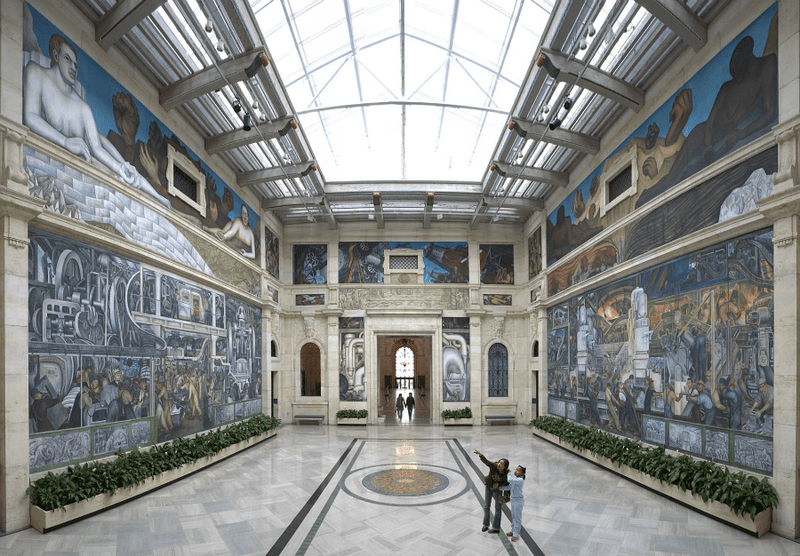 Detroit, a city confronted by the realities of bankruptcy, is now being forced to assess the value of some of its most prized possessions—its art.
The collection at the Detroit Institute of Arts (DIA) sits among the top six in the United States, housing everything from Diego Rivera's "Detroit Industry" fresco cycle to Vincent van Gogh's "Self-Portrait."
But in the face of a debt of at least $18 billion, everything—including the DIA's art—is on the table to help pay the city's bills.
Christie's Auction House has been tasked with determining the collection's worth, unless the city's charities and its wealthy can raise $500 million to stop the artwork from being sold.
Dr. A. Paul Schaap is a Detroit philanthropist, who, alongside his wife, has pledged $5 million to save the city's art. He joins The Takeaway to discuss what the art is worth to the city and the donor-driven plan to save this piece of the city's culture.