Despite Vision Zero Progress, City Fails to Make Arrests in Two Thirds of Fatal Hit-and-Run Crashes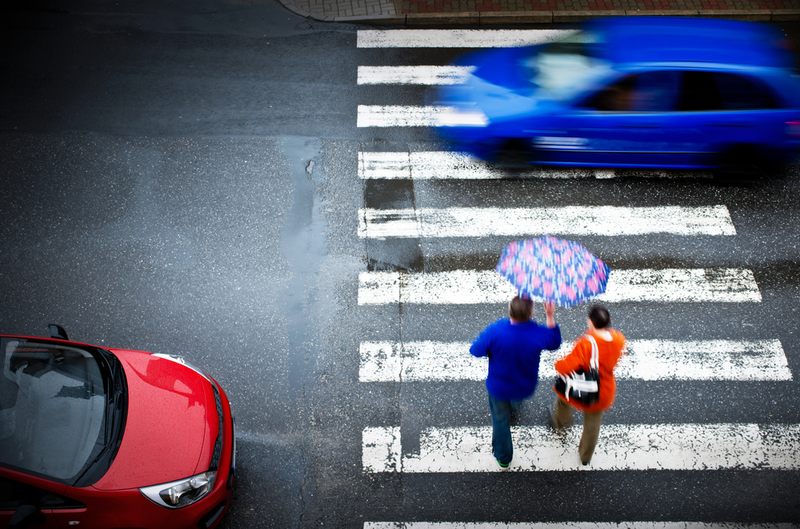 Mayor de Blasio celebrated a new Vision Zero milestone on Wednesday. Last year, the city recorded the fewest traffic deaths in its history.
In total, there were 229 traffic deaths in 2016 — down 23 percent since the mayor took office. 
But advocates raised concern about other numbers. City Councilmember Jimmy Van Bramer of Queens said hit-and-run crash numbers and arrests are a "gaping hole in the Vision Zero story."
In more than 5,000 hit-and-run crashes in fiscal 2016 where someone was injured, the NYPD made arrests 8 percent of the time. In 38 cases where someone died, the NYPD made arrests 34 percent of the time.
Van Bramer sees it another way, "Two thirds of the people who kill another human being with their car and leave the scene of the accident are never arrested."
"Two-thirds," he repeated for emphasis.
And this year is off to a troubling start when it comes to traffic deaths, according to Brian Zumhagen, a spokesman for the traffic safety advocacy group Transportation Alternatives.
So far, ten people were killed in the first ten days of the year. That includes two fatal hit-and-run crashes. An arrest has been made in one of the cases.
"In 2017, the city needs to take urgent action to end the scourge of drivers leaving crash scenes," said Zumhagen. "We need more thorough NYPD hit-and-run investigations, and more consistent and equitable traffic enforcement, including speed safety cameras to deter speeding and protect vulnerable pedestrians and bicyclists."
Mayoral spokesman Austin Finan called hit-and-run crashes, "serious, unacceptable crimes."
"Which is why the police department investigates every reported case and works hard to make arrests, including dispatching members of its Collision Investigation Squad for all instances where an individual is seriously injured or killed," said Finan.
The NYPD's CIS squad is not deployed in every hit-and-run crash. Of the 45,000 hit-and-run crashes recorded by the NYPD, 90 percent involve only property damage.
Arrests are made in less than one percent of those cases.