He's a 1 Percenter, But Phil Murphy Says He'll Take on Wall Street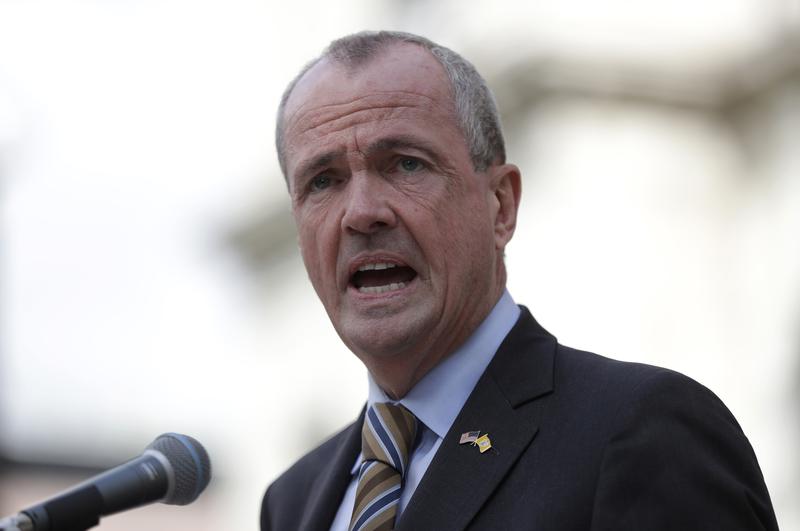 In ads and on the campaign trail, New Jersey gubernatorial candidate Phil Murphy often describes his upbringing as "middle class on a good day." His family got by "paycheck to paycheck." 
Yet when Murphy released his 2015 tax returns this week, it wasn't surprising to anyone that the former Goldman Sachs executive is a long way from those working-class days. His nearly $7.3 million in income last year is more than 100 times the median household income in New Jersey, one of the richest states in the country.
At a time of intense reflection for Democrats, the party's wealthy elites are drawing increasing scrutiny from those who see them as detached from the working Americans who failed to show up in large numbers for Hillary Clinton. But for Murphy, concerns about his wealth don't appear to be slowing his campaign down.
Murphy gave reporters just two hours on Wednesday to view all 468 pages of his tax returns. Murphy paid $2.4 million in state and federal taxes, $202,000 in New Jersey property taxes on his mansion in Middletown, $12,600 on his house in Italy and $3,908 on a house in Berlin. Virtually all of Murphy's millions in income come from a dizzying array of investments.
All that money has allowed Murphy to flood state, county and local Democrats with cash. Murphy and his wife Tammy have long been big Democratic donors, but since 2014 they have showered politicians and Democratic organizations across the state with more than $875,000, according to campaign finance records. Those donations likely helped Murphy secure endorsements from all 21 of the state's Democratic county leaders, knocking out his two biggest competitors for the Democratic gubernatorial primary in the process.
Those big-money politics have led some to knock Murphy as part of the moneyed political class. For example, Murphy's Democratic opponent, Assemblyman John Wisniewski, has portrayed Murphy as a wealthy elite detached from working-class realities. Murphy's Wall Street ties and self-funded campaign have also drawn criticism from those who compare him to unpopular former governor and Goldman Sachs alum Jon Corzine, who was ousted by Republican Gov. Chris Christie after just one term.
But Murphy dismisses the criticism. 
"Anybody who says that hasn't been listening or watching," Murphy told WNYC when asked if his ties to Big Finance make him the wrong person to take on Wall Street and special interests. He touted his stances on steering state money away from hedge funds and supporting labor unions. And organized labor is certainly falling in line behind Murphy's campaign.
Murphy has racked up a long list of endorsements from the state's largest and most powerful unions, including the Laborers' International Union of North America, local 32BJ of the Service Employees International Union, and the New Jersey Education Association. Just this week, Murphy added an endorsement from the Communication Workers of America.
CWA's New Jersey State Director Hetty Rosenstein says it's concerning to her union that big money can run campaigns that last longer and longer. She says she wishes campaigns were publicly funded, but they're not.
"That is the system, and within that system we've made a choice of somebody that we think is deeply committed to public service and to working families," she said, following the union's endorsement of Murphy.
Under that system, Murphy's juggernaut of a campaign continues to build momentum — funded mostly from a $10-million loan from Murphy himself.